thanks everyone providing pictures from their tables, so we could test our approach of measuring pocket opening from a cell phone picture.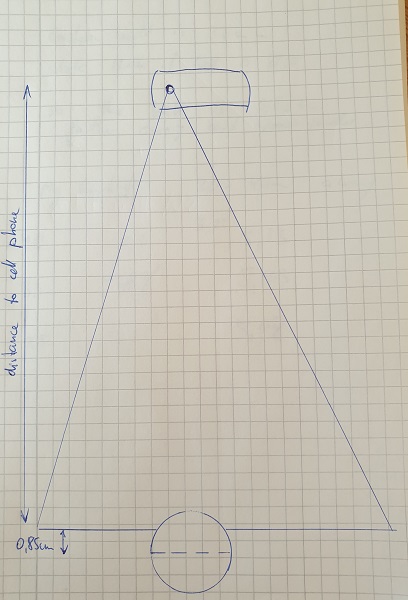 Height of the cushion is 37 mm while middle of the pool ball is 28.5 mm, so the ball is 0.85 cm further away and is smaller in the picture. The further away from the table the picture is made, the less the inacuracy of our measurement.
A person of my height would probably make a picture from a distance of 25 - 40 cm. The exact distance of cell phone from Jayson' picture could be calculated.
The mistake in our measurement is
-3.3% for cell phone distance of 25 cm (making pocket opening 5.08'')
-2.8% from a distance of 30 cm (pocket opening 5.103'')
-2.1% from a distance of 40 cm (pocket opening 5.13")
So the pocket appears always bigger then the 4.95'' provided by Lou but less then 5 1/4 ''. It's probably just under 5 1/8'' so it seems the Legends just made sure it's the loosest table possible that somehow would still get approval by BCA.
Last edited: