AzB Silver Member
Silver Member
Maybe wrong section, but I figured I'd put this here for potential buyers to read.
John Barton, aka JB Cases on here, has been pushing the new Sterling Wave cases pretty hard, as they just made their debut last month. I just got two of them in and I figured I'd give one of my reviews for them. I've only had them for about 1 hour now so I can't say how living with them has been, but I can give initial impressions on quality, and how dealing with Sterling has been.
I first contacted Sterling via email on December 14. They said the cases would be in right before Christmas and they wouldn't know pricing and availability until then. I contacted them again on December 22, and was told to call the next day. I called the next day and was told to call the next day, again. I gave up temporarily to spend Christmas with my family and not worry about pool cue cases.
On December 29, I got an email from the rep at Sterling giving me a link to where the cases were at that point available online at cuesight.com. I immediately sent an email to the sales department there and received no response, so I went back to the other rep and he gave me a number to call.
On Wednesday, December 31, I finally was able to place an order for the cases. I ordered two of the wave cases, a 4x8 in black and brown, and a 3x4 in tan and brown. I also ordered a 2x3 basic case, but one of the newer ones with John's new interior in it. I made very clear that I wanted the new design, with the soft interior, and not the old design with the tubes. I was told that they wouldn't be shipped until Monday, January 5, due to new years and the weekend, but I should get them Friday, January 9. Lo and behold, I come home today and there's two big boxes sitting on my porch.
Bad news first: the 2x3 basic case was, of course, one of the older models with the tubes, not the newer one with the soft interior. I will return that case, and kindly request the correct case.
Good news: the wave cases seem quite nice, especially for the price. They come in four different color schemes, each one has varying amount of tooling. The black and brown is heavily tooled, the tan and brown has tooling only on the "wave" parts, and I think the other two color options have either medium tooling or no tooling at all. (I say tooling, I understand it's just print or whatever, I'm not a case maker so I don't claim to know the correct terminology, just bear with me.)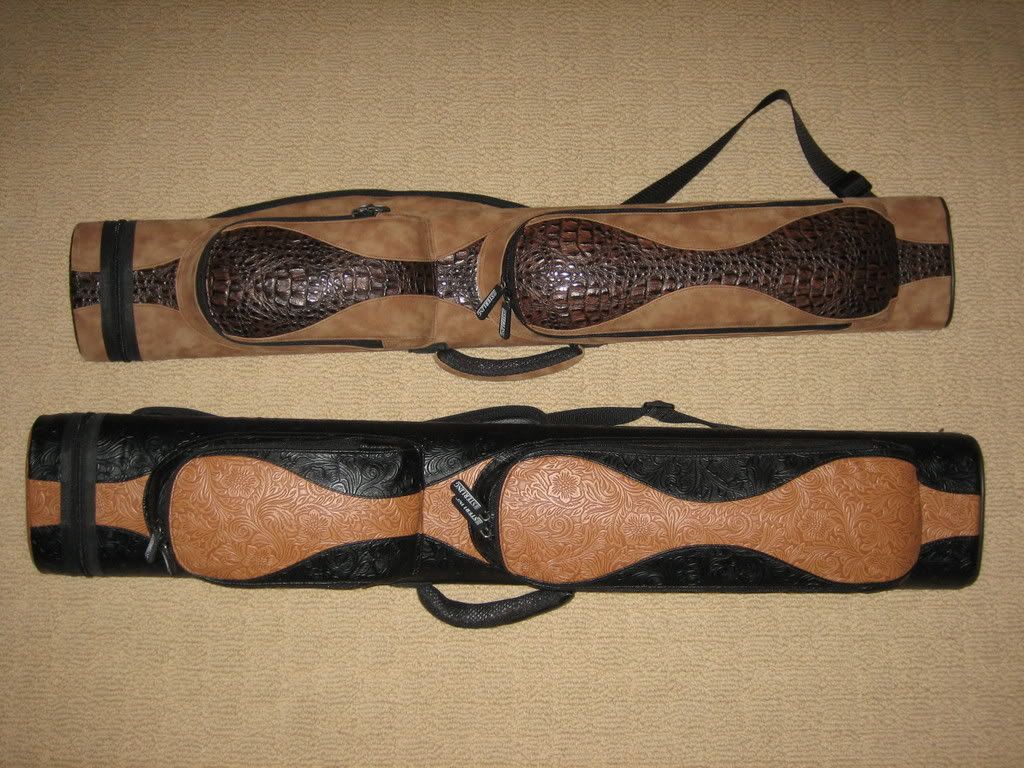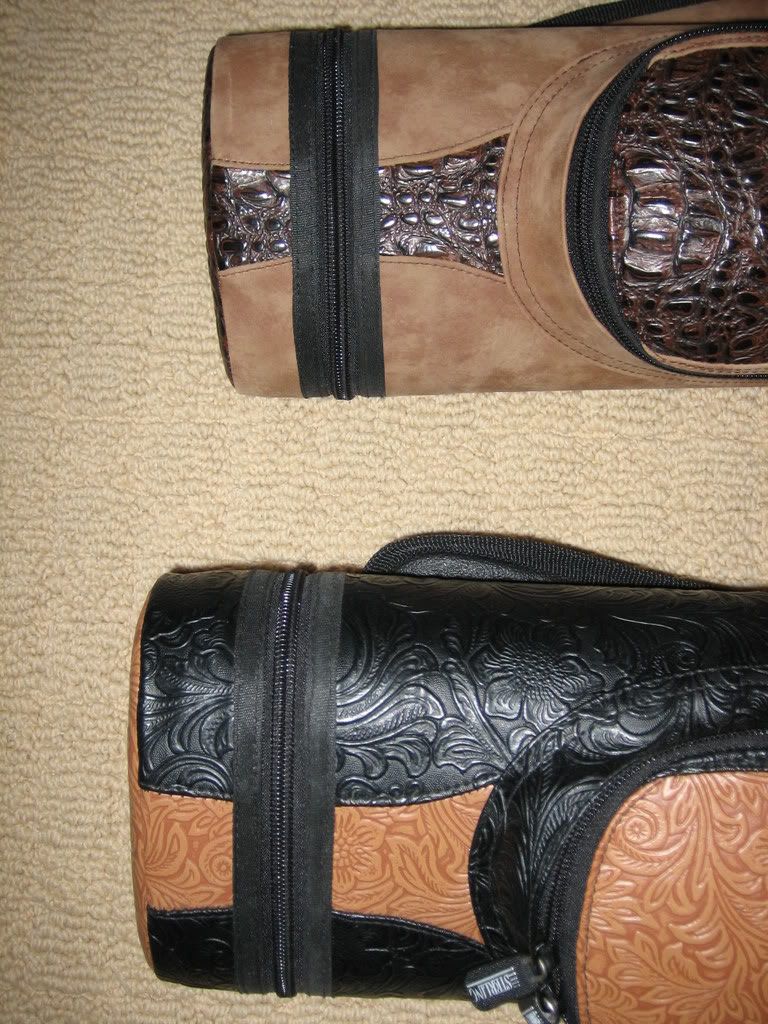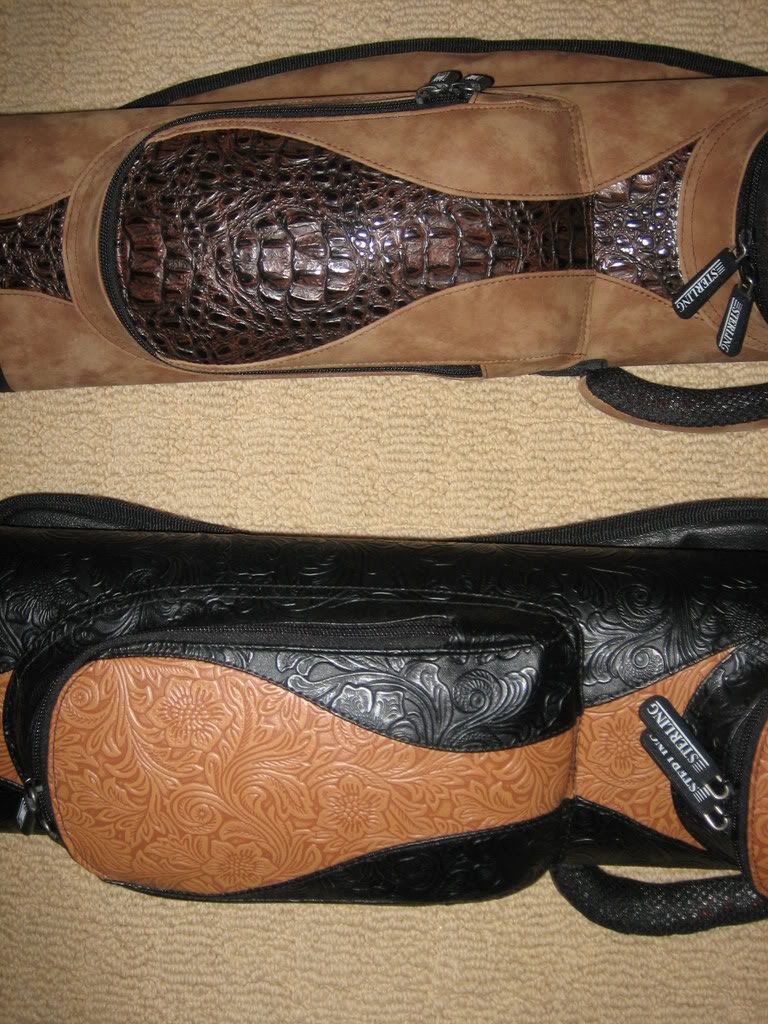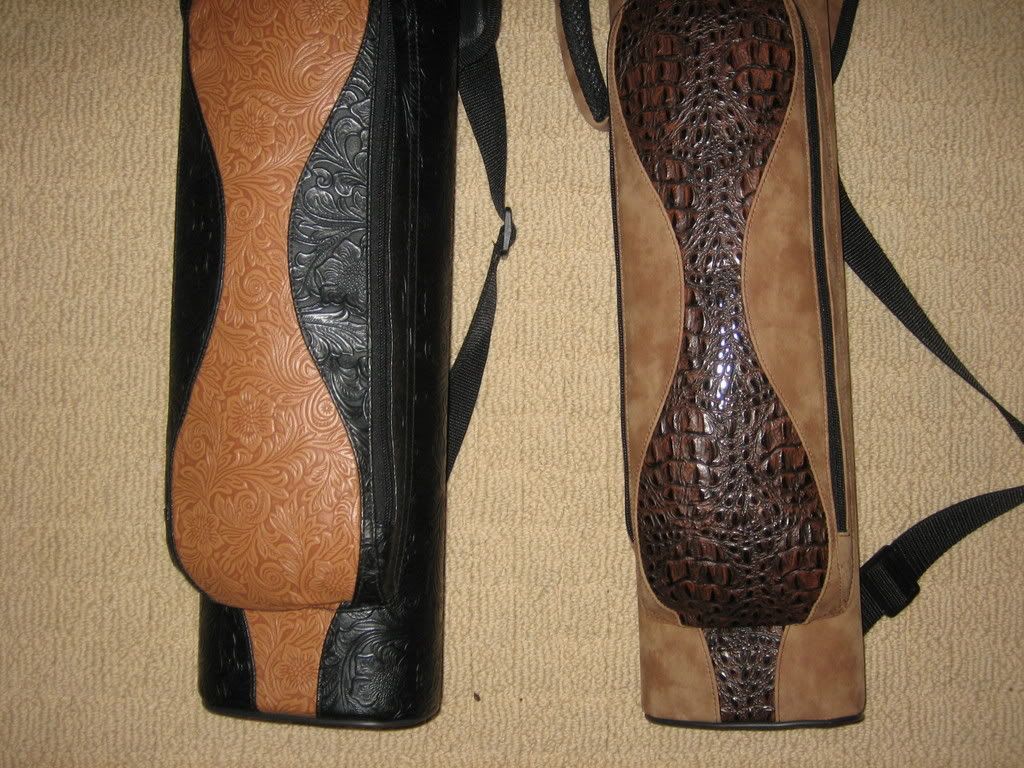 So the outside looks good, and even feels good. The material is "high-grade vinyl" according to one of my phone conversations, and seems to be of fairly high quality.
The handle is without a doubt the most comfortable handle I've ever felt on a case. The strap, as well, is very comfortable, and although it looks large and bulky, does not feel awkward in the least. The cases pass those tests with flying colors. I like the handle and strap feel much better than my Whitten 3x4.
There's two straps, allowing one to wear it like a backpack, or just leave one on whichever side is more convenient. I like that as I removed one and it basically gives me a backup strap.
This leads into the first drawback of these cases, which is that a few of the materials seem, to me at first glance, to be somewhat suspect in their ability to survive the long haul. The strap clip and rings are all plastic, and they connect to the case via what appears to be some very thin material. Maybe John could chime in and let us know but it seems to me that those areas could wear out pretty quickly. I wonder if it wouldn't be a better idea to only have one strap, and use the money spent having the other strap instead for having somewhat sturdier and more confidence-inspiring hardware for the parts that do bear a lot of the weight.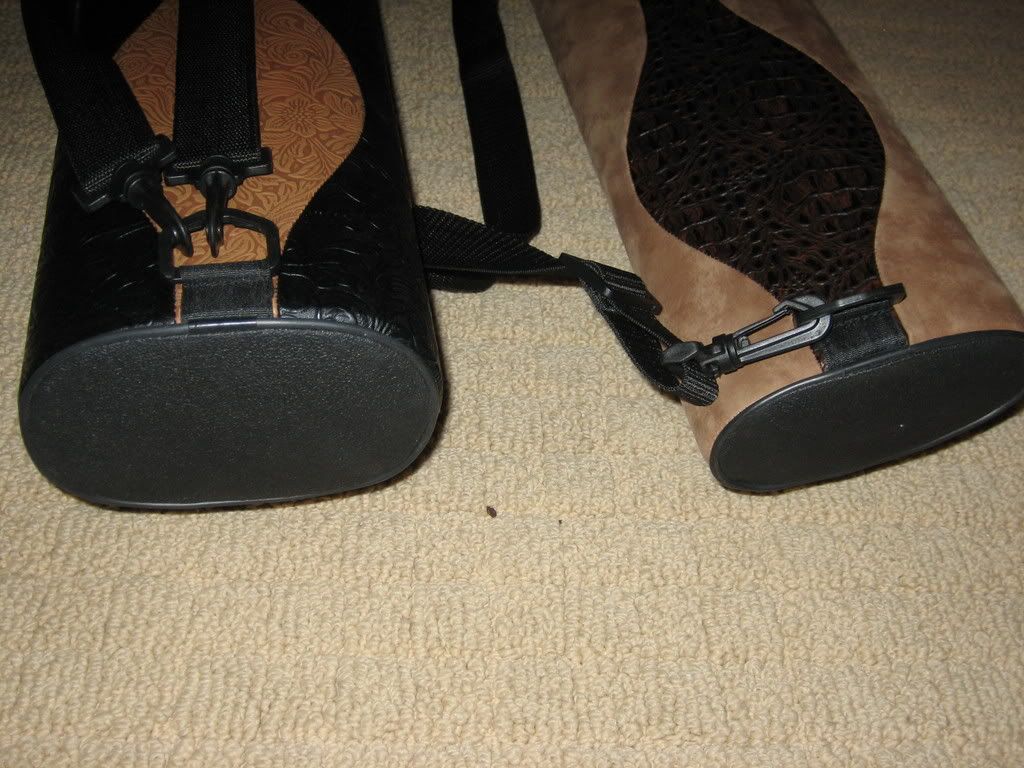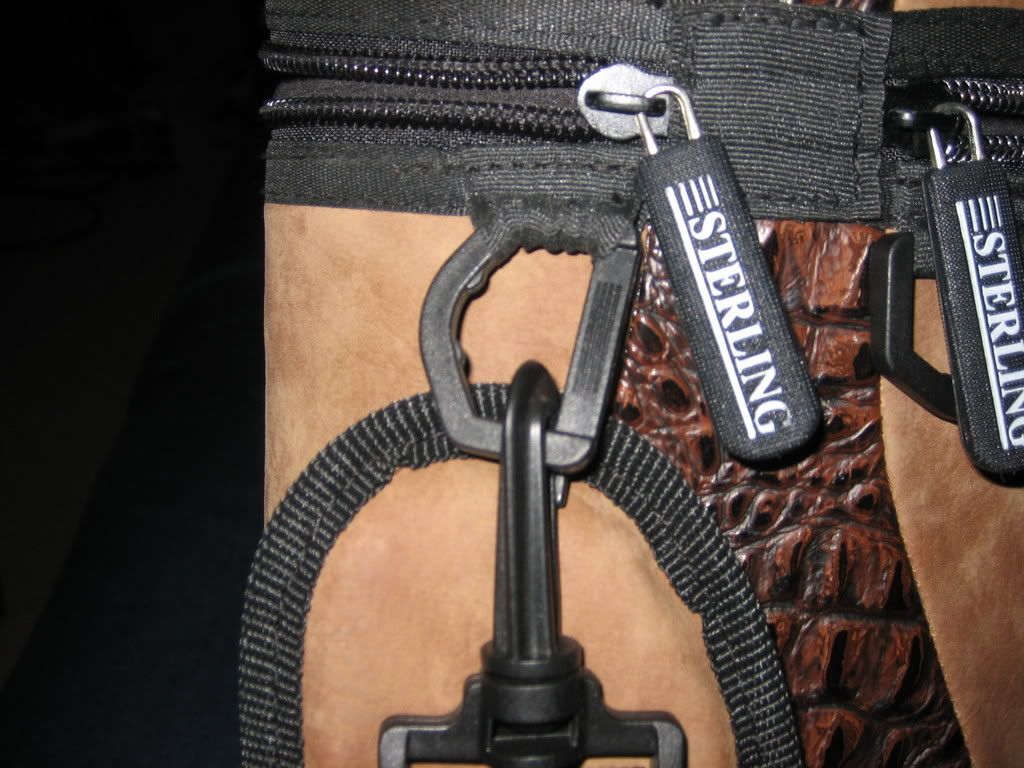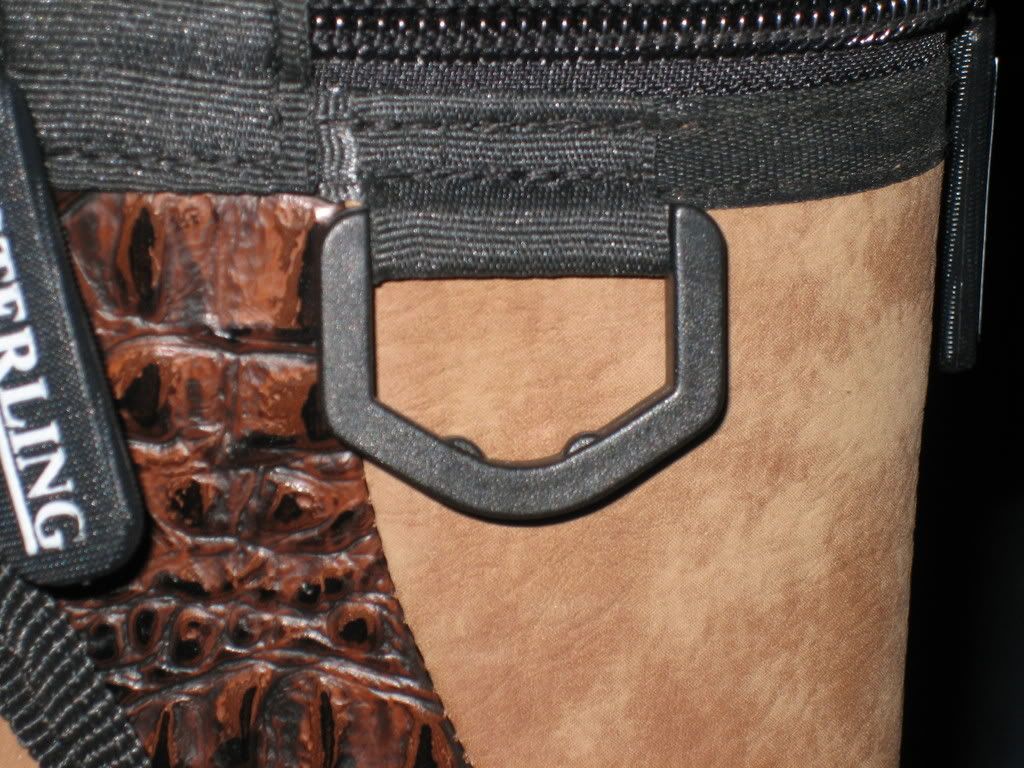 Also a little annoying is the zipper. It seems definitely of much higher quality than most of the cheaper cases, and maybe I'm just spoiled by my Whitten, but it doesn't whizz around to open and close, rather it kind of lurches a bit, especially at the narrower part of the oval opening (the 4x8, being bigger, has less of a problem in this area, but the 3x4 is somewhat annoying).
(Continued next post....)