REDUCED PRICE

XXX.XX SOLD

SHIPPED!
Here are the specs
Current Weight 19.oz -
Forearm and butt are Cocobolo, the Handle is maple.
Hoppe style cue with no bumper and a Hoppe ring on the butt
Flat face joint with a really sweet G10-Black 3/8-10 Pin
Shafts have dashed ring work
The cue balances 18/19 inches from the butt
Plays very good and has a great sound that I love.
If I wasn't committed to a higher end cue I'd keep this one and make it my everyday player.
First
XXX.XX
shipped Steals it! This cue has a BRAND NEW FINISH!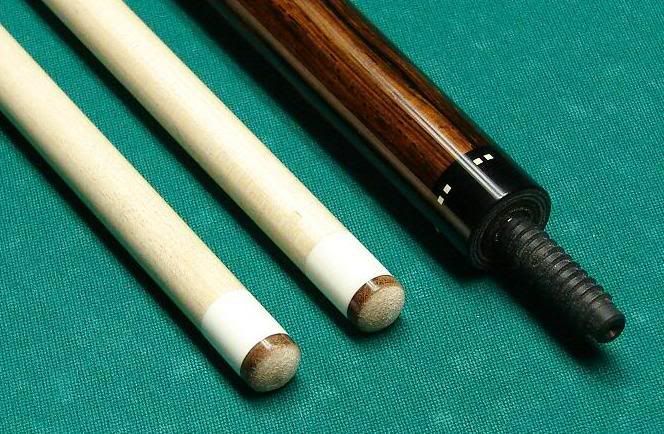 Thanks,
NINER
Last edited: