AzB Silver Member
Silver Member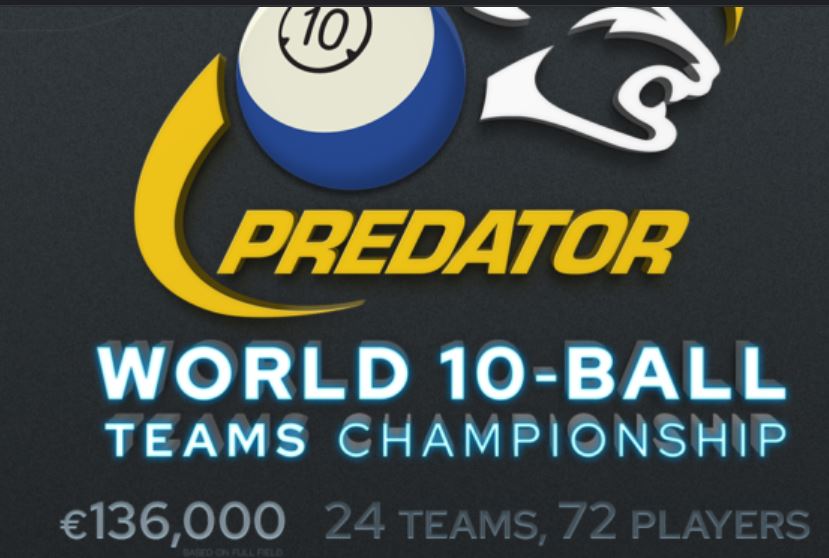 I love team pool
And World Teams Championship is back.
Last edition was 8 years ago and covered 3 disciplines of 8,9,10 ball
https://en.wikipedia.org/wiki/World_Team_Championship_(pool)
Now it is only 10 ball with different format
Prizemoney
136,000 Euros. (My guess is winning team wins at least 30,000 Euros)
Teams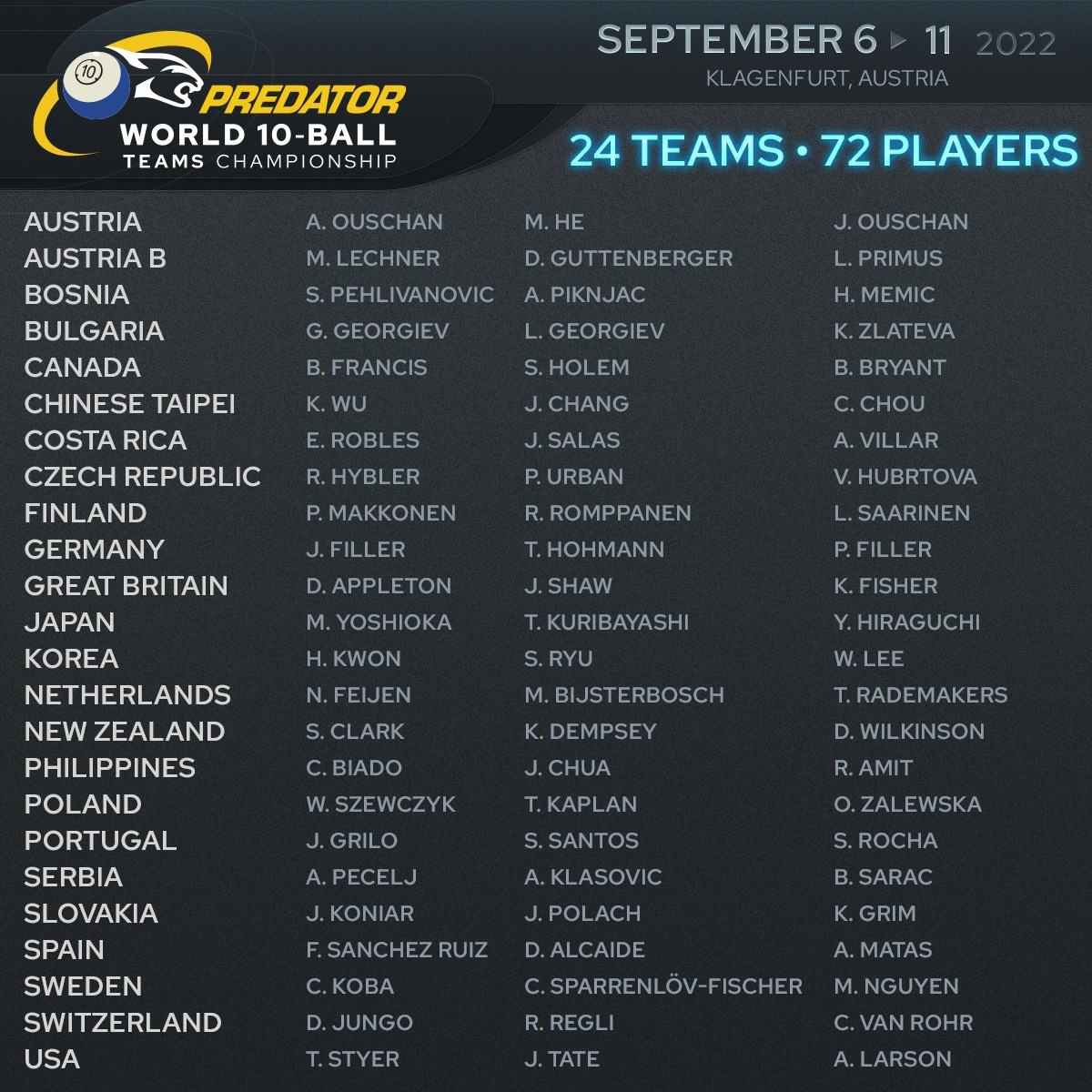 Format
Double Elimination down to quarterfinals
Each match is best of 5 sets. Each set race to 4
If a match is tied at 2-2 after four sets, a shootout set will determine the winner.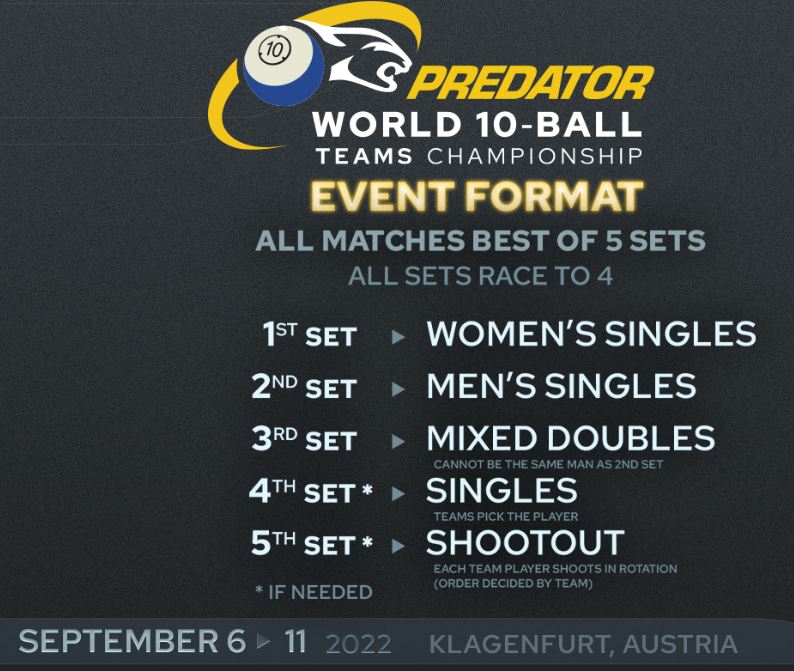 Brackets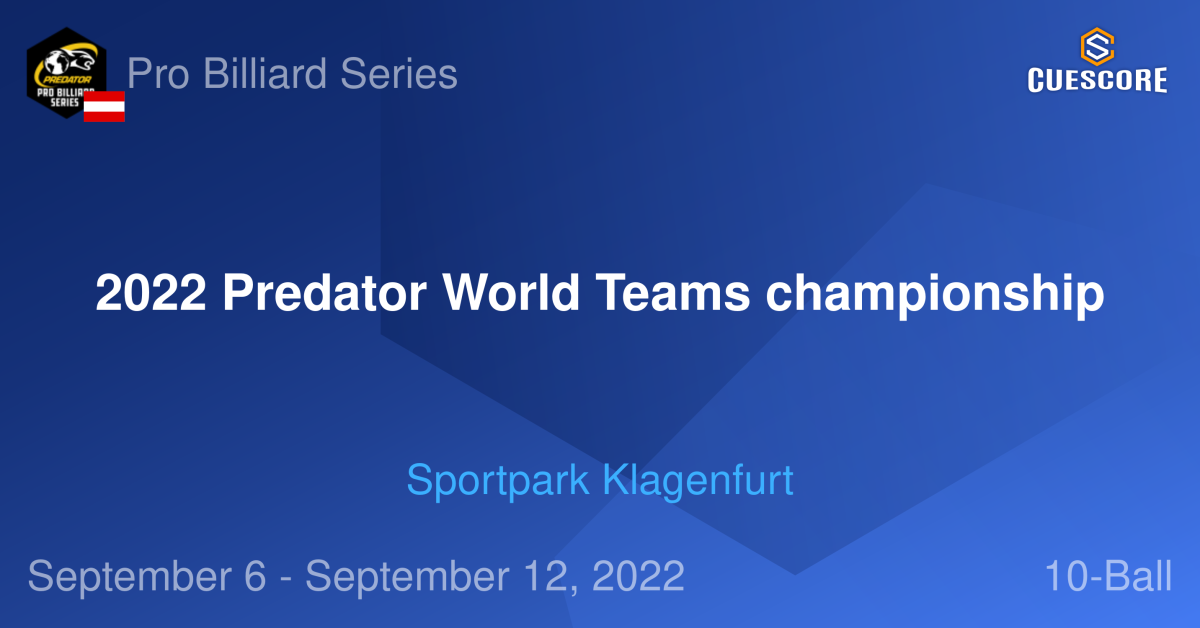 CueScore helps people organize and run billiard tournaments, keep track of events near you, view livescores and checkout your competition. Run tournaments for you and your friends, or enter national championships in the same system.
cuescore.com
Free Stream
(2 tables)
https://www.youtube.com/WorldBilliardTV
https://streamstak.com/billiardtv/
PPV
(All tables)
Kozoom
Website
https://probilliardseries.com/
Event Page
https://probilliardseries.com/event/1678/
Facebook
https://www.facebook.com/probilliardseries/
Last edited: