...and I get all da rolls
Silver Member
Obviously
, as them Matchroom say, the list of participants was revealed during the last day of 9-ball Worlds in Kielce (February 2023).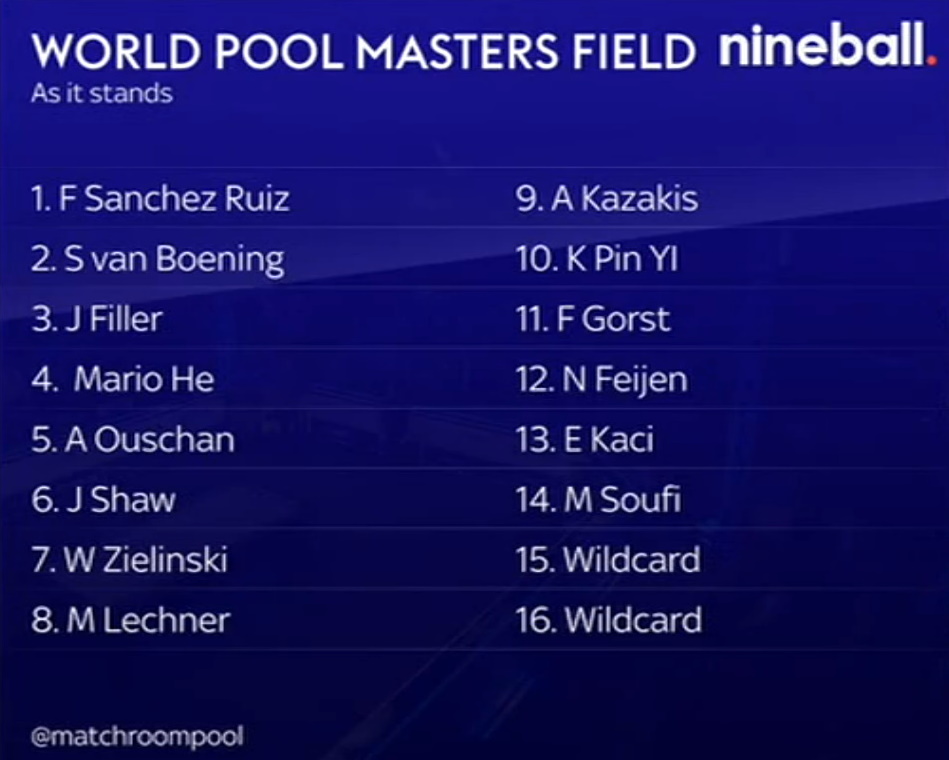 However
, as them Matchroom say, two spots are left for wildcards.
Note that Mohammad Soufi, the sensational runner-up of the Worlds, won some heart(s) to be granted a place. (#14 in Live 9-ball rankings at the end of the Worlds is Chang Jung Lin, #15 Abdullah AlYousef, #16 Oliver Szolnoki.)
Current World Pool Masters title holder is Joshua Filler, defeating Lo Ho Sum 9-6.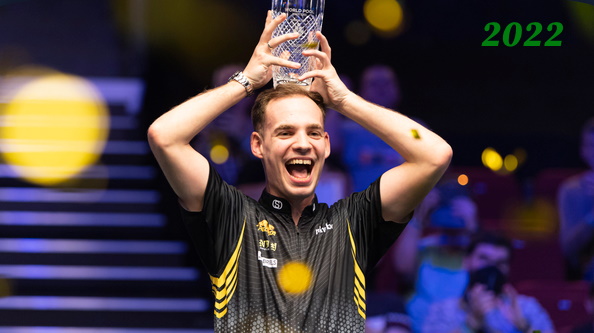 (Thread title to be edited as Matchroom reveal the venue.)