American Craftsmanship
Silver Member
Hi,
For the next 4 weeks I will be working at Rick's Esoteric Cue shop in Palatine decompressing from my separation until June 1st when I can have my house and shop back. Rick and Stew have been calming me down and suggested to me to build one of my FS Cues here as a labor of love to get my mind off of the things going on. Stew has been telling me "slow down and breath grasshopper". The wisdom of his 88 years is rubbing off and I am working towards the calm of ZEN.
Anyway, Rick will be talking pics of this cue during construction and posting them for me as I will be selling this cue for one half of my normal pricing. It will only have one shaft but this is an opportunity for someone to acquire a great cue for a great price. I am not focusing on the biz end as much as enjoying this build in Rick's shop as my passion is running lathes and making cues. Most of the special cue building equipment here was either designed of modified by myself over the years so it is like being at home anyway.
Rick has supplied me with a lot of raw materials from his inventory but most of all he has given me some of his very special Esoteric Box Veneer Decor rings for this cue.
Cue Features:

Hill Special Full Splice Cue with Butterfly Joinery

Figured Gaboon Ebony Forearm

Brown Ebony Prongs

The flamed veneer stack is red, paper black, yellow, paper black, and red

Big Leaf Red Birdseye Maple Handle

Esoteric Box Veneer Decor Rings

Ebony Butt Sleeve

White Juma Joints and Butt Cap

Anyone wishing to own this cue for a great price just PM me for details.
Thanks to all my family and friends who have stood by me during this process.
Darin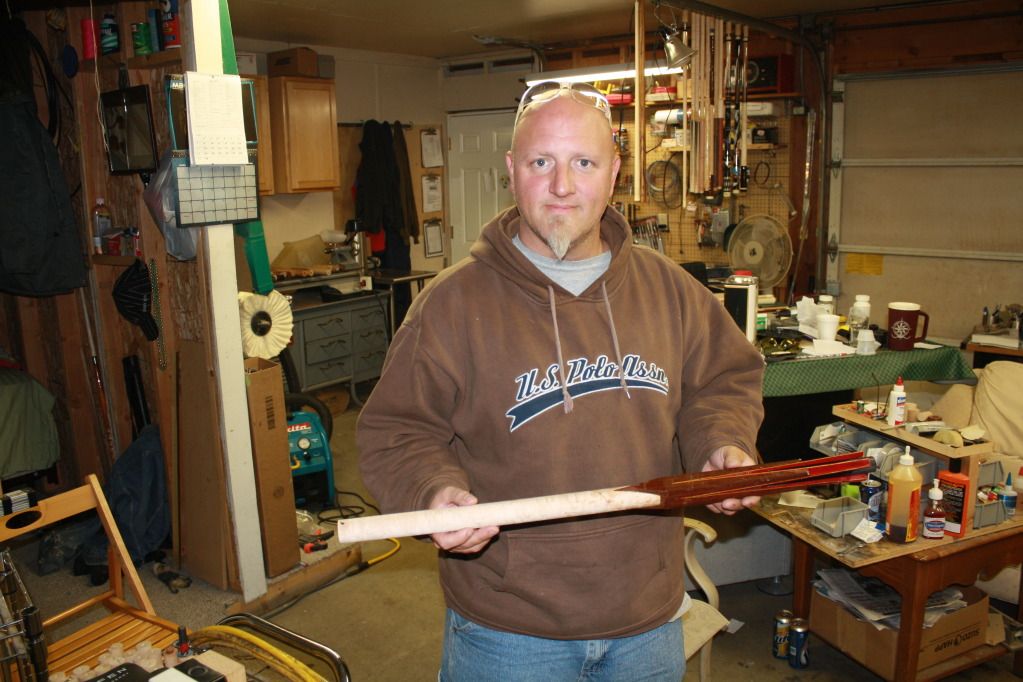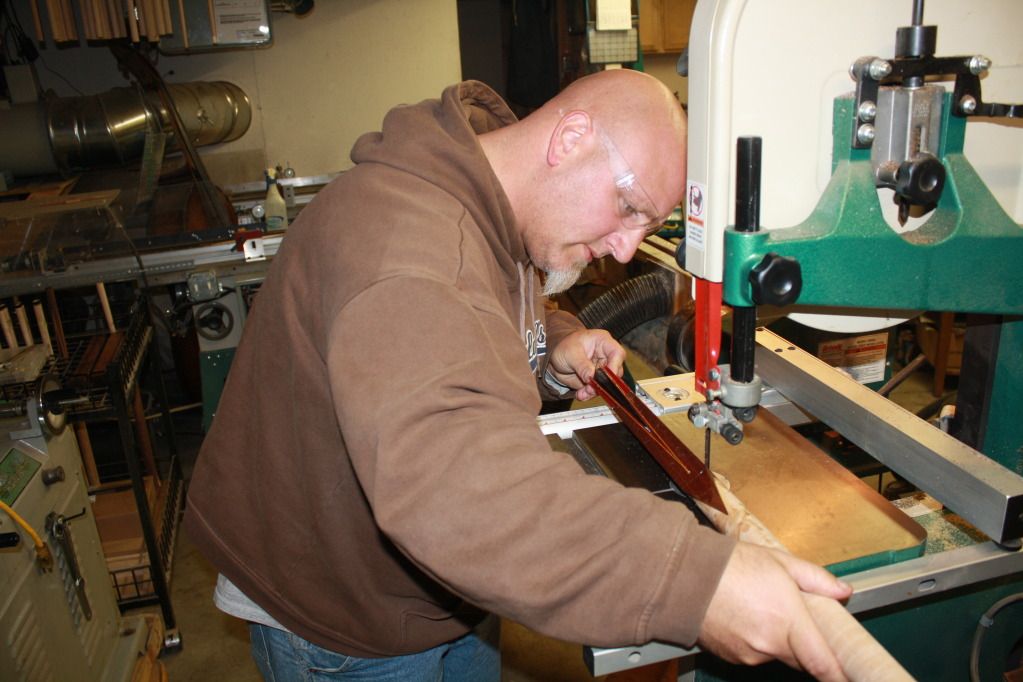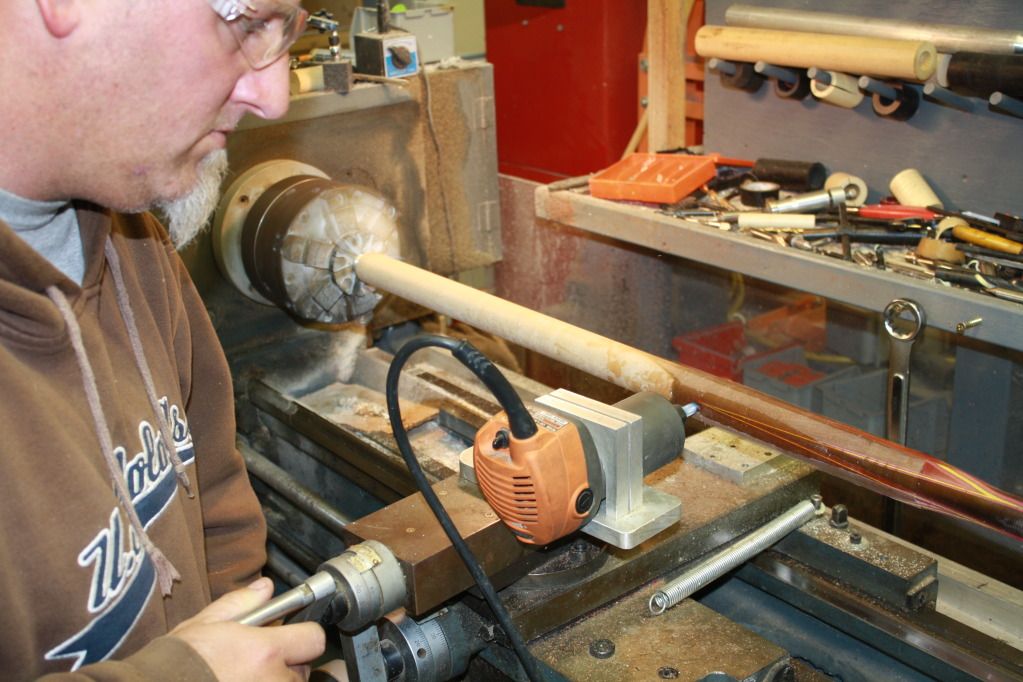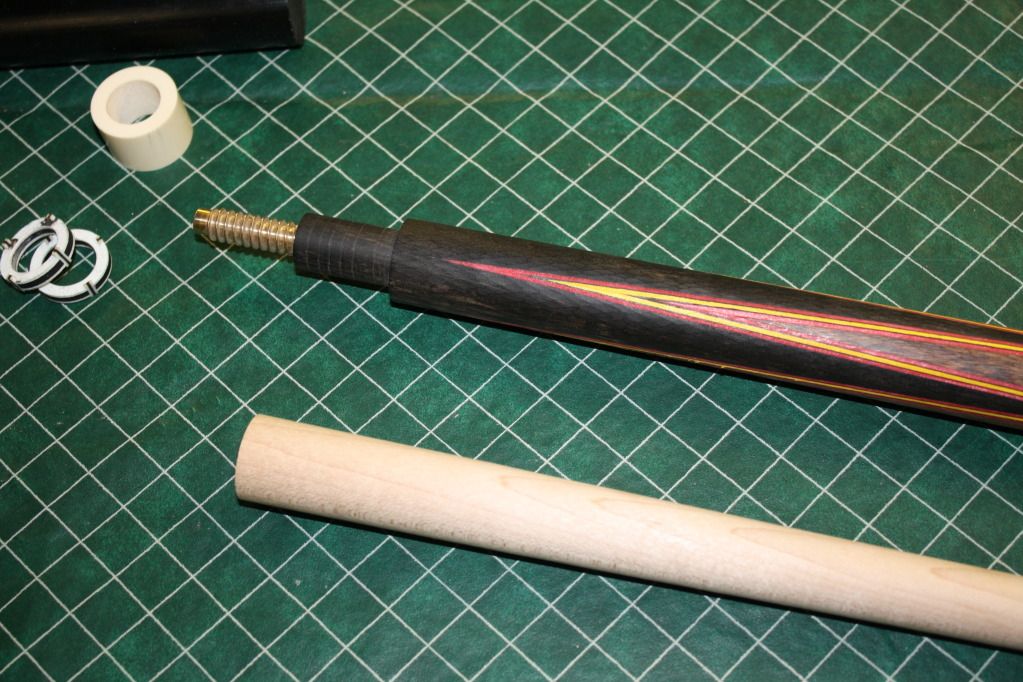 Last edited: