AzB Gold Member
Gold Member
Silver Member
I just had my two cues Richard made for me refinished. Scott Gilmore, who Richard recommended, did the work. He does an excellent job. (His cues hit so well that I've ordered four.)
My first one from Richard was a Bushka, which he made for me in 1987. I'll post pics of it later. In 1989, I decided I wanted another one from him. I had hit balls on occasion with ivory-jointed Black cues, and I liked the hit very much. I was a big music fan and had just finished a book about Led Zeppelin titled, "Hammer of the Gods". So I went to Richard with that theme in mind.
After discussion, we went with an ivory joint, ivory points (framed by purple dyed Holly and bleached Holly) and an ivory butt cap. A black leather wrap was added at the end. He used a fiery stain for the forearm. He said it was given to him by a cuemaker when he first started in the business, and he only had enough for one cue. He had been waiting for just the right time to use it and decided this was the time.
The scrimshaw work you see here was done by Sandra Brady, well-known scrimshaw artist who has done some incredible pieces over the years. We began discussing the symbols from Led Zeppelin IV, as well as some pictures of the band from circa 1972. She came up with the idea for an image of each band member, their associated symbol and the shadow of the symbol below that. The ivory points also have the symbols done in scrimshaw.
I'm posting a couple of pictures below: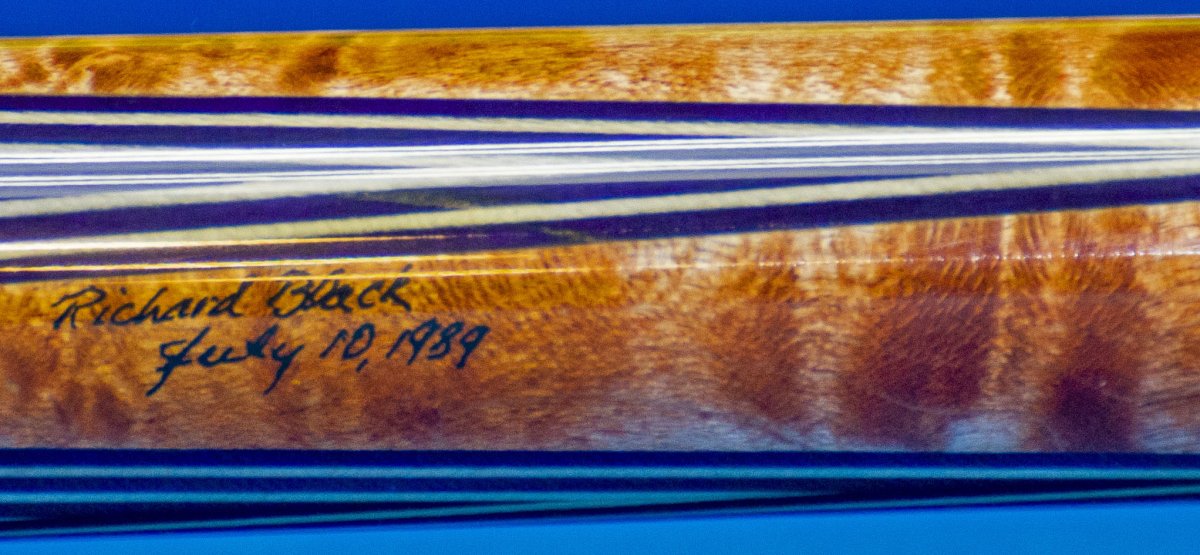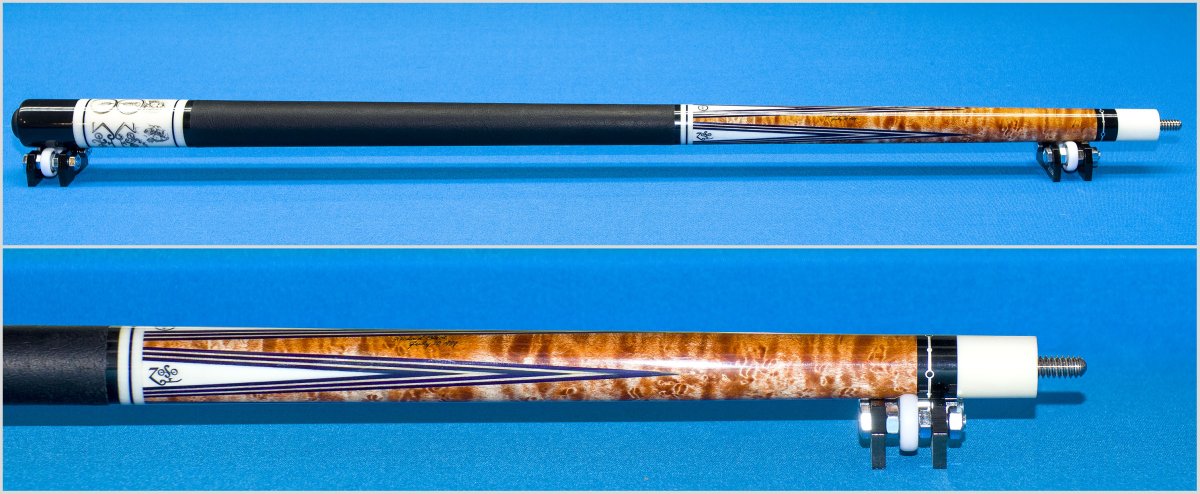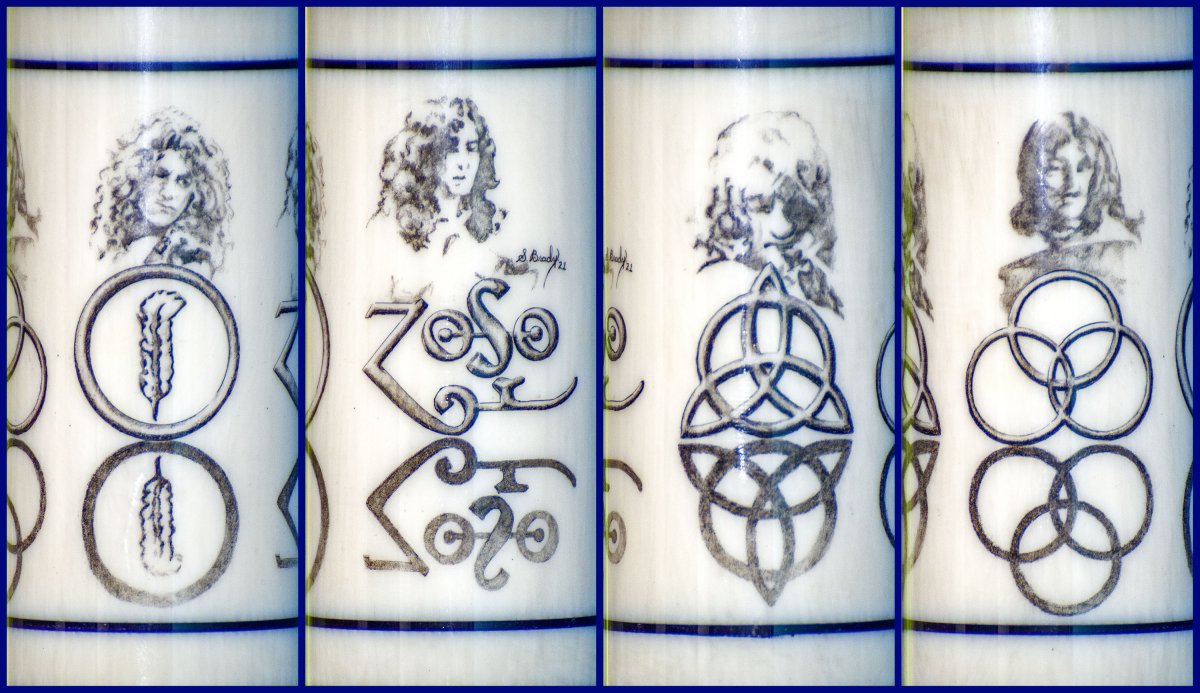 Last edited: