It don't mean a thing if it ain't got that ping.
How simple is aiming really? Why do we overthink it so damn much? This isn't going to address fundamentals because if you don't have them, you need them. Go watch a large tourney, those who finish in the money are consistent and have decent fundamentals. They don't rush and every shot is about the same pace and stance. I'm also not here to discuss minutia of CIT, friction, particle physics, how magnets work (sorry
@justnum
). You can pick this apart if you want, but are you sure you're wanting the "truth" or are you just making excuses for why you suck? Just shoot the damn balls into the pocket already! This isn't for ripe beginners, you're expected to know some things.
Stand 6-7 feet (or more) directly behind the OB and look into the pocket. Ignore the CB. Stand back and visualize how the OB will go into the center of the pocket. Just stand there for a while, take 20 seconds to see it, I mean,
really
see it, shift around slightly if you need to until you're sure, be positive that it's dead in the pocket, centered in your vision. Don't be lazy, it's gotta look right. Imagine the OB is on train tracks. Look from OB to pocket and back as if you were traveling back and forth on those train tracks. Do it until you see it. It will click and you're now positive you have the path in your mind. If the train tracks hit the corner of the pocket or another ball, you've missed, get the right path or it doesn't work. LOOK AT IT!
Keep this perspective in your "mind's eye" then look at where the cue ball needs to hit the OB for it to travel down it's train tracks. Don't try anything fancy, just a center ball hit. Come down on the CB (good fundamental time) and hit it so the OB goes down those train tracks. It should go in. If it's not going in, it's probably fundamentals. Fix them or forever suffer. You're aiming a sphere to collide with another sphere, know where to collide/rub them. You can bet money that all pros, no matter what system or lack thereof they use know the contact point and how to rub spheres together. You should have thick clumps of neurons in your brain devoted to the sole purpose of knowing how two 2 1/4" spheres rub together. If you don't, practice until you do. I can't help you with this, you either want it or you make excuses. Just do it already, don't waste another 10 years on bulls###.
Now that we have 101 out of the way, lets get to some more advanced concepts. While your at the table, shut your mind up and don't be trying to feel leave, imagine angles, analyze, dont think about back pain, skateboarding squirrels or anything else. If you are doing this stuff while down on the shot, you've failed your PSR and you will suffer. You will make balls and feel like I'm full of s##t, but you'll plateau and wonder what can fix it or why you aren't able to place in the money after 30 years of playing. Shut your head up, while on the shot is not the time for it. The only decision you should be making while down at the table is speed, and that comes through your practice strokes. Your mind is quiet and you're almost hypnotized on the act of shooting the shot, it should feel like a waking dream.
While you are up and done standing there for 20 seconds (it gets faster but damn it don't rush it until you get it ingrained) decide what spin you want to use. Center ball, be it follow, stop, or draw means just shoot it. I'm not going to get into the nitpicks and semantics here, if you're on the center axis of the CB just shoot it. If you're looking at my dumb thread I'm sure you know all about CIT (cut induced throw) and all that jazz. It's important but if you don't know how spheres collide, I can't help you, practice. If using english (side spin) come down in a way that cancels out the deflection of your shaft/throw of the CB etc. Low deflection, standard deflection, or high deflection doesn't matter in the least. Keep your same damn cue and use it until you have thick clumps of neurons in your brain devoted to the sole purpose of knowing your stick. You decide english, CB leave, 2 way shots, etc. while standing. I watched a youtube video posted here and it said the table was a no thinking zone, and this is 100% correct. While down on a shot your head is clear and you're only tuned into the aim (The CB's railroad tracks to the OB) and stroking the ball good. Stroke it, don't poke it!
When you "drop" into stance, address the CB with the intention of canceling out anything like throw, spin, CIT, a roll on the table, etc. But how do I know how to cancel out deflection boogie? How do I cancel out the effects of spin? Well, I have good news, it's dead easy! I'm sure you've heard the old banking trick. If your ball is on the second diamond and 4" from the rail and you're straight in line with it, you just aim to hit it straight into the rail and move 2 tips over on the CB and hit it. Have you ever had the OB come straight back and somehow not bank into the pocket? That system is bunk right? Nope, it's just you automatically adjusted to hit the OB in a way to cancel out the effects of the 2 tips english. You've already done it by ACCIDENT! How hard can it really be?!
I'd suggest practicing this and see what you can learn. I can't learn this for you, but experiment with pivots and slightly thicker/thinner aims with english applied. Let the game be the teacher, if you can parse this asinine thread, you're fully capable of learning how to do this on your own. Just do it and observe what happens.
With this knowledge in your head, after you're done standing, come down on the shot line that cancels out the effects that you don't want and shoot the ball with good fundamentals and the correct speed (remember, it's a no thinking zone, thinking causes misses!). You already know what you need to do from when you thought about it while standing, so now just do it, come down on the ball correctly and shoot it well. If you're thinking or trying to adjust while down, get your butt back into standing, throw some chalk on to reset your brain and look at it again. It sounds like a pain, but you have to decide, do I want to make this ball or be lazy? There's no personal correct answer but don't cry to me that you're stuck on a plateau if you don't put the effort in to stand up and get it right this time.
That's it. Aiming really is dead simple but you have to understand how everything reacts and that is what takes time and practice.
Hopefully some of you get a chuckle out of this post, I'm trying to collect my (somewhat scrambled) thoughts on the subject, so all the trash talk was pretty much to myself and anyone who suffers the same dum dum syndrome that I do when I get lazy or fall into bad pool mode.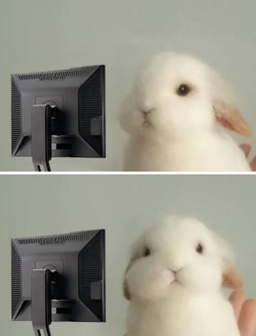 EDIT: BAS isn't really a thing, I was just having some fun with the title.
Last edited: