Efren's Mini-Tourn BACKER
Silver Member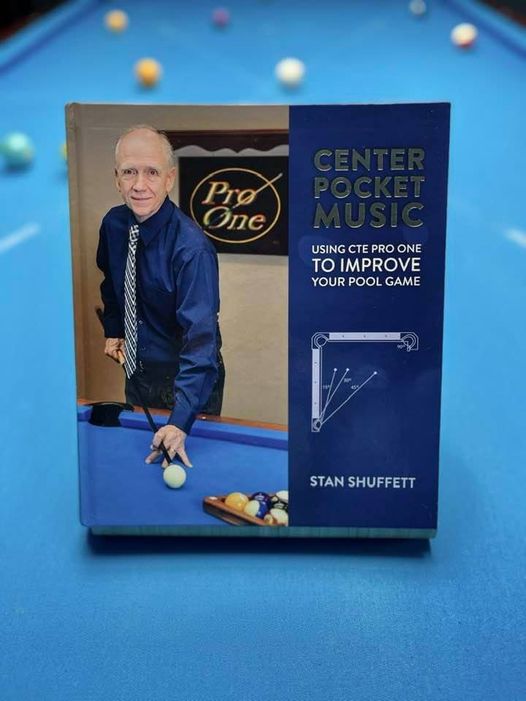 This is THE BOOK, detailing exactly how CTE Pro One can improve your game. In Stan Shuffett's own words:
"Nearly six years of blood, sweat, and tears have all been worth it. Connie and I are beyond pleased!
I left it all on the table: 38 chapters/440 pages of what's been in my head for the past 15 years.
Book should be ready to sell late this month.
My new website is being reconstructed.
My CTE TRUTH SERIES will be posted to YouTube just prior to book release."
I'm thrilled for Stan to have completed this incredible journey. I've written a book myself so I know how difficult it can be. While I haven't seen the book just yet, I'm looking forward to seeing it and reading it, especially after getting a sneak preview of Stan's CTE Truth Series videos. There are well over a dozen CTE Truth Series Videos that will provide you with more accurate information than ever seen before. The props that Stan uses in the CTE Truth Series videos will dispel many of the inaccuracies that have been posted about CTE in the past as well as help you to visualize exactly how CTE Pro One works and I can only expect the book to be even more definitive.
During this pandemic, I have been fortunate enough to review on my own, videos and magazine articles where some of the world's top players refer to using the Edge of the Cue ball to aim including Efren Reyes and C J Wiley.
Stan's Truth series illuminates the secrets of CTE that Hal Houle purposefully failed to provide when he first discussed this aiming system. As most of you know, Hal was known for being devious in explaining CTE and that created a lot of misunderstanding about it. Stan has spent the last 15 years learning those secrets and has explained them better than ever in the CTE Truth Series, which you will be able to watch on YouTube very soon.
For the serious student of the game, the CTE Truth Series by itself will be an eye opener.
I am
certain
that Stan Shuffett has indeed accurately assembled the details of how CTE Pro One works and how it can improve your game. I can't wait to read his new book. It is likely that this "pool book" will become the pool book of the decade. What a great way to start off the New Year of 2021!
JoeyA