I am putting up for sale a unique cue made by Joel Davidas from the Philippines. This is not one of his ebay cues (JD cues) but commissioned and made to my specs with quality materials.
It's cored with straight grain maple and is straight, inlays and rings are flush, points and veneer work good and other specs pretty much spot-on - shafts matched for weight, balance 10" from joint and slightly heavier than 19oz with 12.7mm shafts and short half-inch ferrules for lower deflection. The darker shaft has an older Kamui medium on it and the other has a Le Pro.
The low points and inlays are ivory, the 4 skull inlays are silver, the joint and buttcap are white phenolic, and the woods are amboyna burl and BEM and straight grain maple. The wrap is lizard print leather. Joint protectors with matching ringwork are included.
Some pics are below, with the last taken when the cue was being built. I still have the emails from Joel when the cue was being made.
Sold pending payment to MARCUS!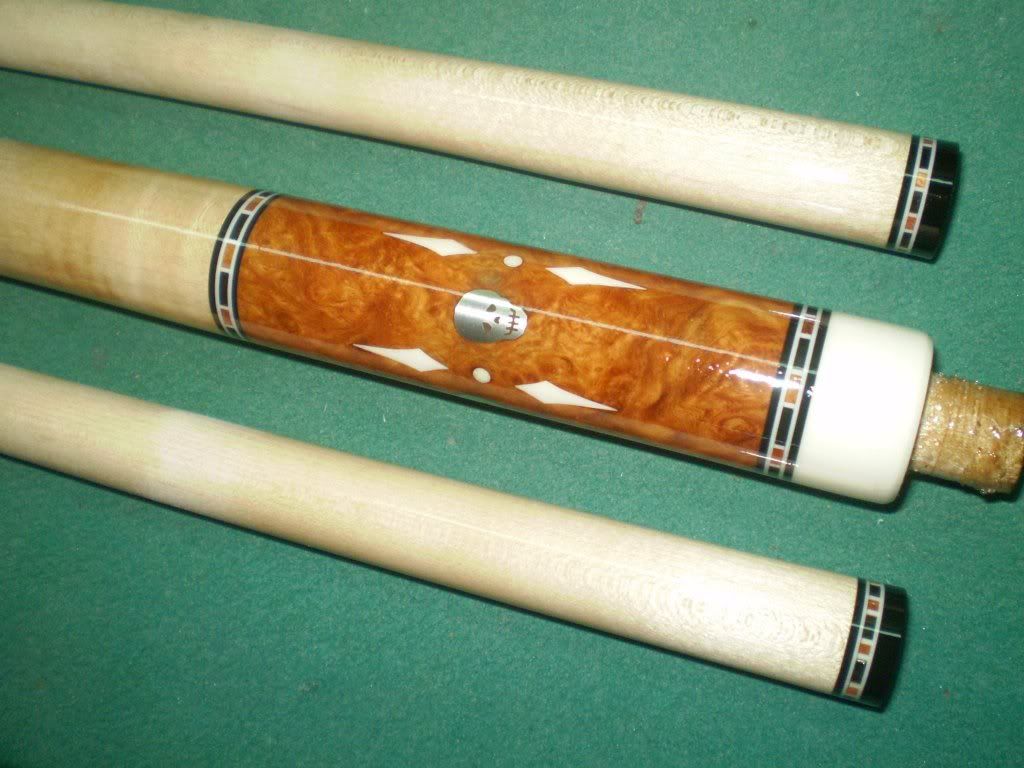 Last edited: