AzB Silver Member
Silver Member
My new John Barton cue case finally arrived! I'm very impressed with the level of protection my cues' getting from my GTF case, and expected nothing less from the JB case.
Things I like about the case:
- The case came with a cloth bag. Nice touch.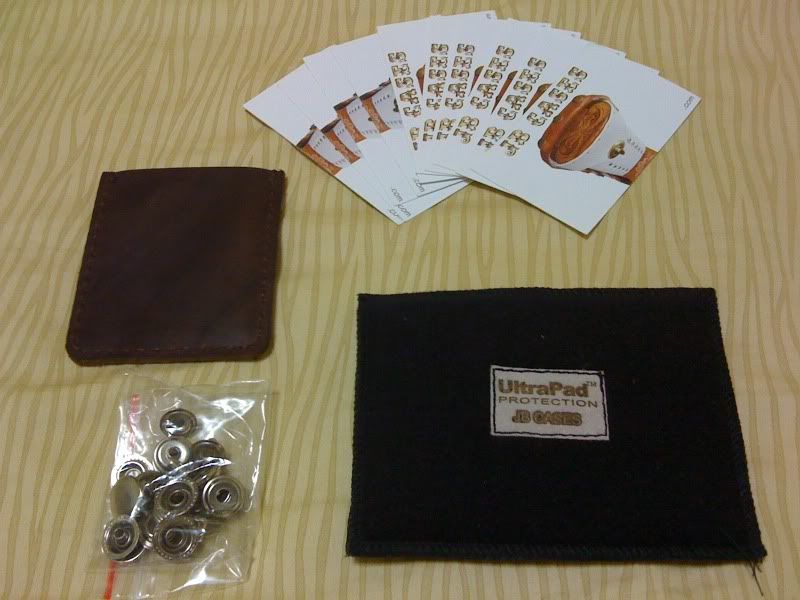 - There were little "gifts" like extra rivets, a leather pouch with JB Cases name cards, and a burnisher. 2 thumbs up!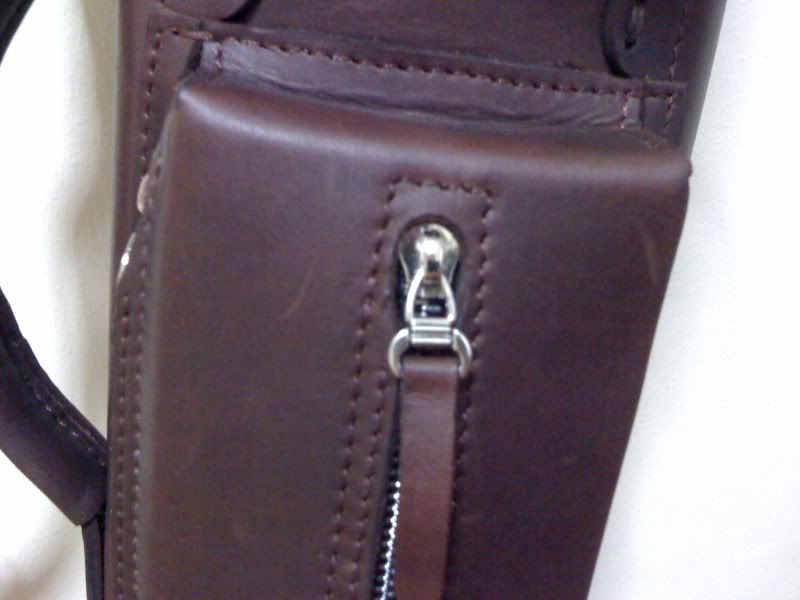 - Nice looking zippers which were quite easy to pull.
- Sturdy and solid cap.
- The interior is what I like most. Butts and shafts are held down so securely by the soft interior that they wouldn't fall out even if I turned the case upside down.
- Overall, the case was built very well, no visible flaws. It felt very sturdy and hardy, and yet not heavy.
Things I didn't quite like:
- I had specifically asked for the jump cue compartment to be able to fit a jump cue butt measuring 14.5 inches. I measured the jump cue compartment and the zipper measured exactly 14.5 inches. It was a very tight fit and extremely difficult to get the cue in with or without joint protector. Eventually I decided to do without the joint protector because I didn't want bloodied fingers from the struggles with the zippers. Even without joint protector, it was still very difficult to get the jump cue butt in. Every time I squeeze it in, the zippers would scratch my cue. It's a 250 dollar Josey jump cue, and I'm not sure if I should continue placing it in the jump compartment.
- Communication via email with JB Cases wasn't exactly prompt in the initial stage. Even after I've paid in full for the case, I waited one month for their reply. I can understand if they are too busy to start working on my case, I don't mind queuing, but it's just impolite to ignore my emails for a month. Although I must say that they were super fast in building the case, it took less than a month from the final confirmation to the case reaching me! So that kinda made me felt better about being ignored.
- Their customer service also lacked a personal touch. I was only told that my case was on the way to me after they've shipped it out. I had wanted it to be shipped to another address, but they took their own initiative to ship it to my paypal address. It would have been much better if they had told me that it's done and confirmed my shipping details before sending it out.
Would I buy from JB Cases again? DEFINITELY YES! The freedom to fully customize my case and the superior interior are more than enough reasons for me to buy again.
Last edited by a moderator: