AZB Osmium Member
Gold Member
Silver Member
Recently there were some comments in the turning point thread about playing your opponent, which I take to mean consider his skills, weaknesses and faults, and be sure to put him in a position where he will not be able to exercise his skills and his faults are likely to show up.
The contrary idea is to play the table and the position of the balls and simply play the right shot and a beautiful game without any consideration of which particular meat-sack is stationed in the other chair.
I have been watching a chess channel lately and two of the quotes I've seen there seem to sum up those two sides in that game: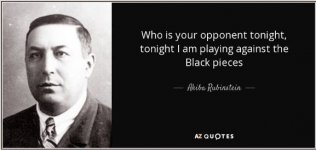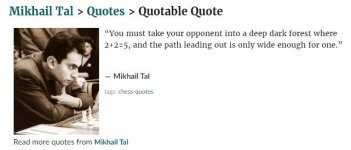 Which side do you take?