AzB Silver Member
Silver Member
4 position indexing taper bars for sale.You get everything to mount to bed of lathe and to cross slide,Hardware includes transfer punch,tap drill,tap 5/16-18,bolts,shim stock.
All taper bars have profile machined on them and fine adjustments built in design.
1)shaft rough.
1)shaft finish.
1)handle rough.
1)handle finish.
.
All Aluminum parts anodized,steel is black oxided.
Your lathe must have 36" between centers.
$950 + shipping (I may ship international.)
Paypal or check (check must clear before shipped).
.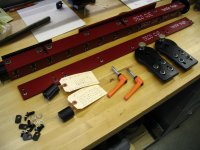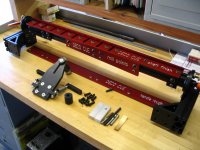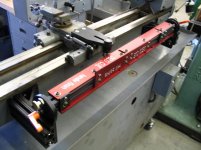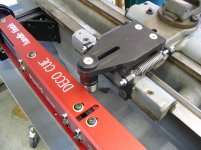 Last edited: