AzB Silver Member
Silver Member
We also have to remember no publicity is bad publicity. Since we are largely ignored-it's kinda better than nothing, maybe
I respectfully disagree, sir. Bad PR is just that, bad PR. Don't get me wrong. The piece was nice and the Spain family seem like great people who have done a wonderful job raising their kids. I just cringe when they tag a 13 year old as a "pool shark".
From the Urban Dictionary: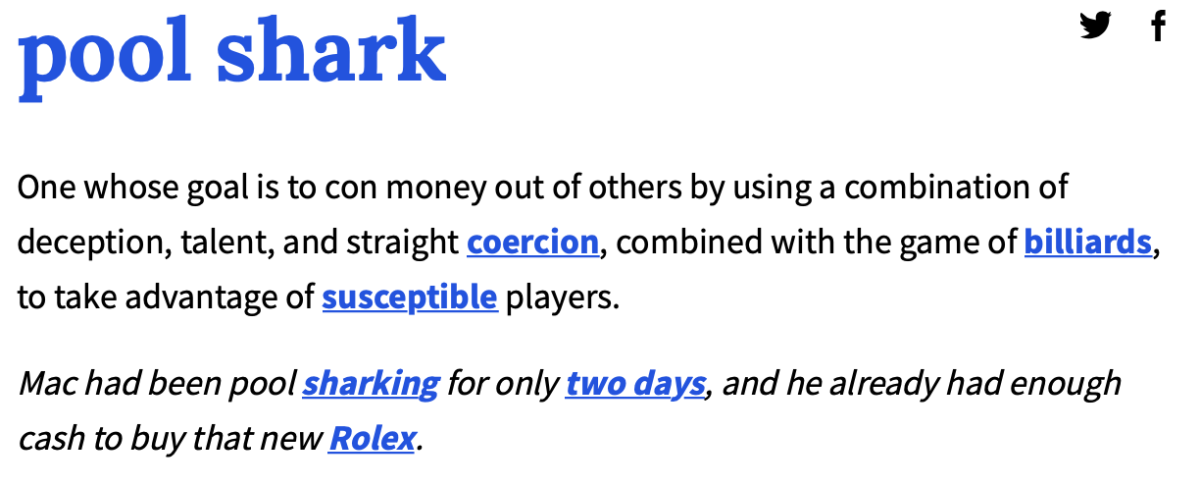 To hang this on the kid is an insult.