AzB Silver Member
Silver Member
I'm rather proud of this as I think it came out really well. It's a shaft lathe that cost me under $100 in parts total, $50 of which was for some custom delrin collets.
I bought an $18 drill from harbor freight and removed the handle. Cutting the handle off parallel with the drill body allowed it to sit on the bench flat and level.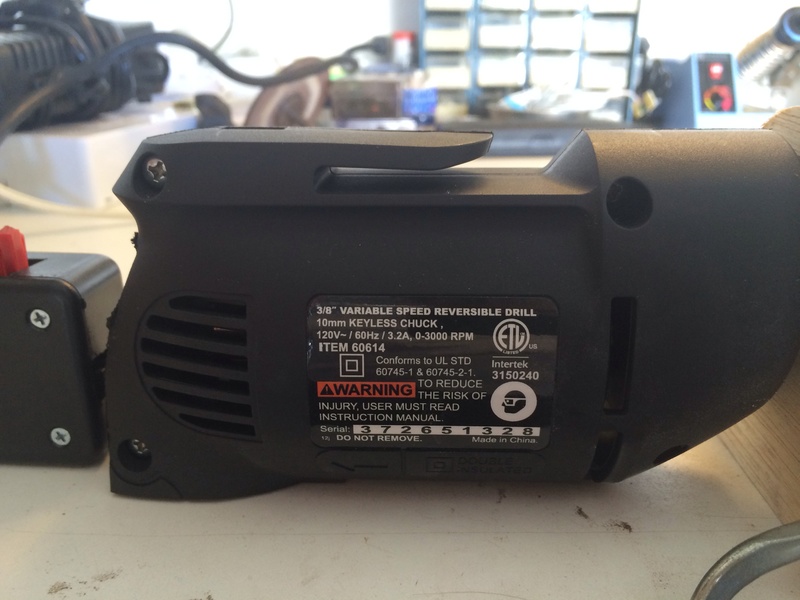 Next, I made a collar out of 1/2 inch plywood that fits just around the neck of the drill.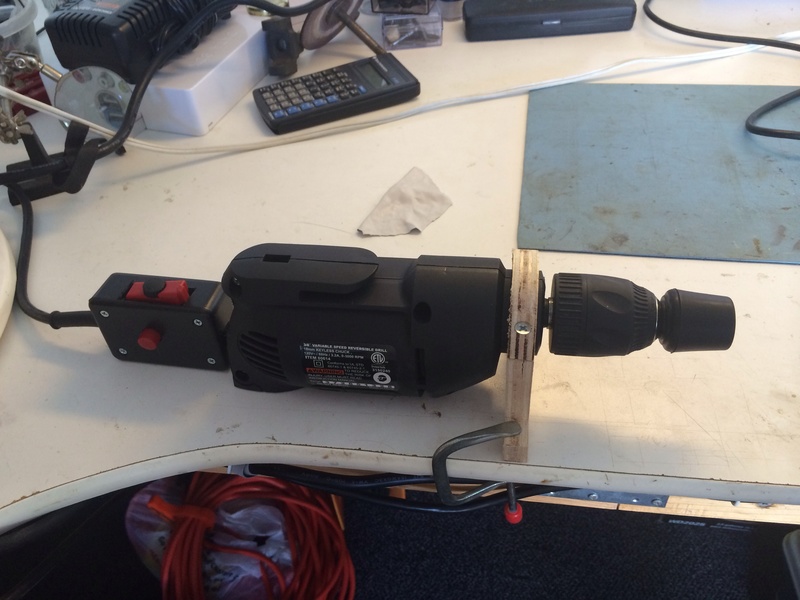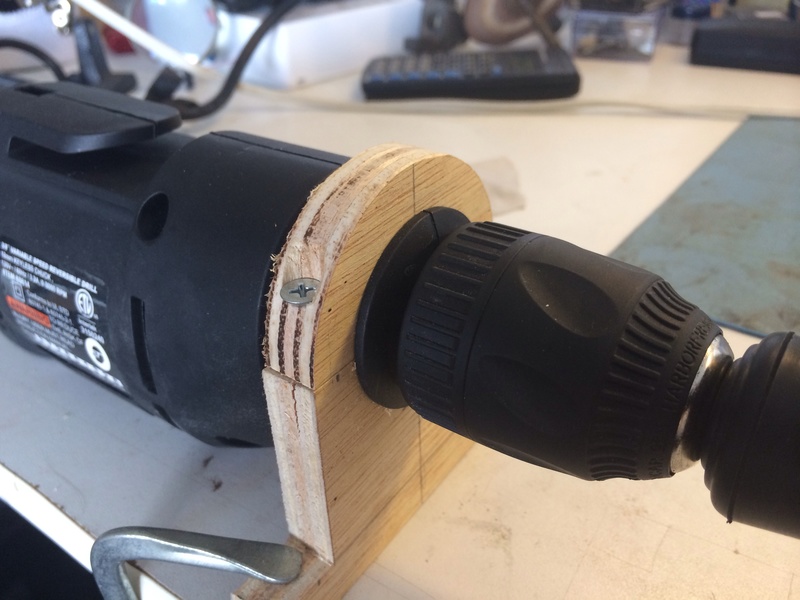 For a steady rest I made a similar piece to the drill mount and inserted a sealed bearing with a 5/8 ID.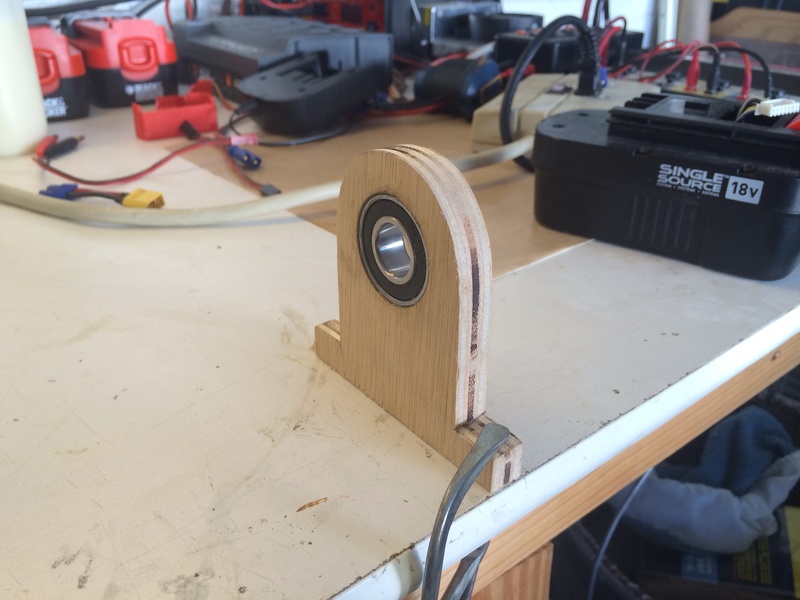 Here are the collets I purchased from cachin33 on ebay. He custom made them for me all with a 5/8 outer diameter to work with my 5/8 inch inner diameter bearing. $50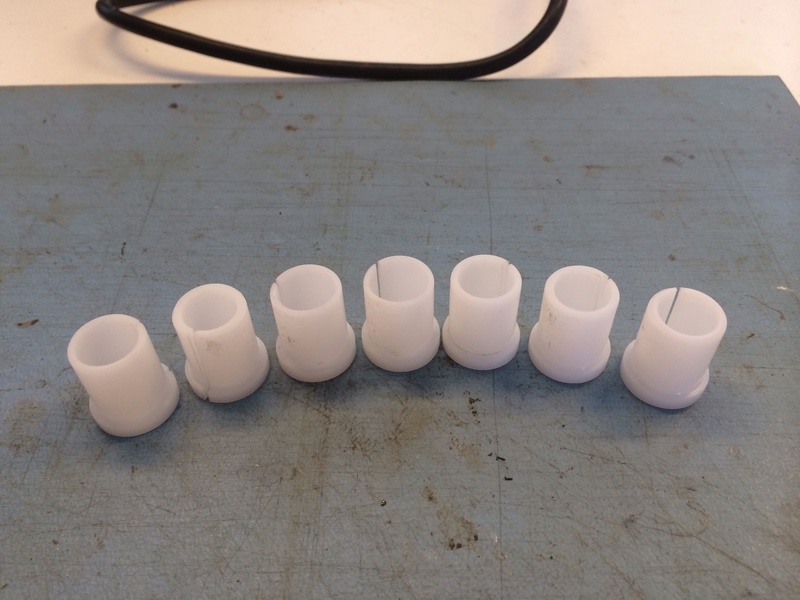 Here's shots of the tip being held in place. One side more for working on the shaft, the other for tip work.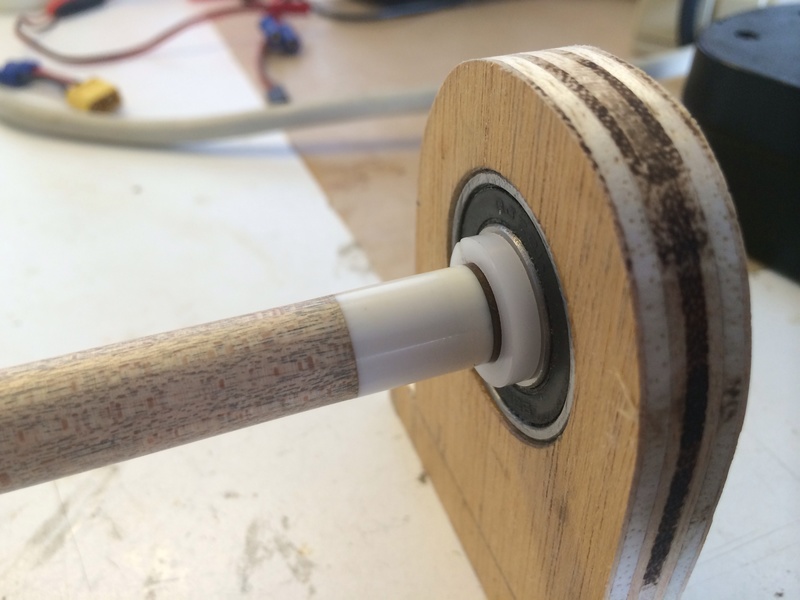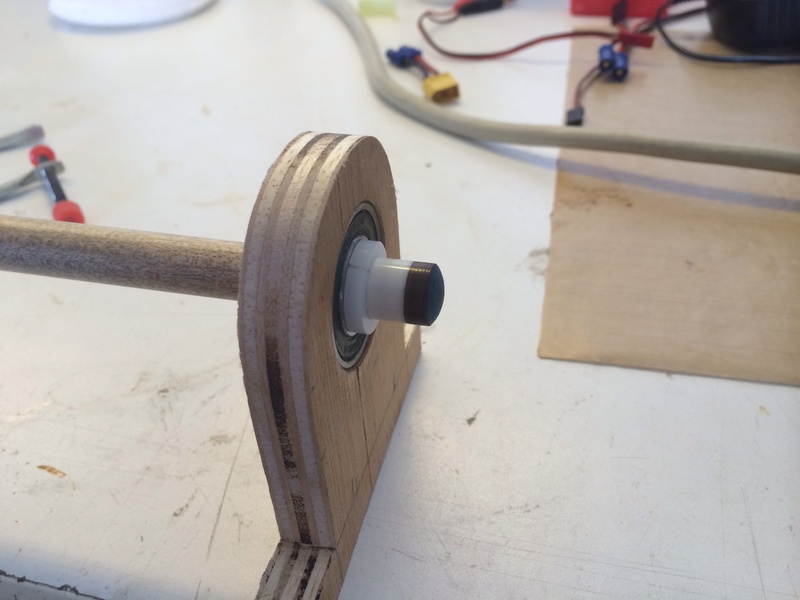 The butt end of the shaft is held by a universal grip. It's made out of a replacement rubber made for the bottom of canes. $5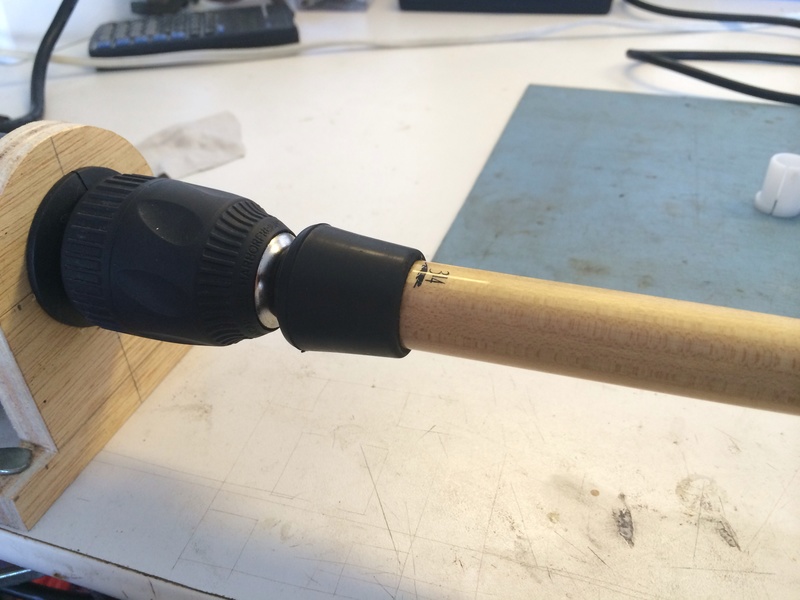 This is the variable speed controller from Harbor Freight. These cost $20. Works perfect for brushed tools like this drill. I modified it slightly to disable the "full speed" setting on the switch. I don't want to hit that on accident...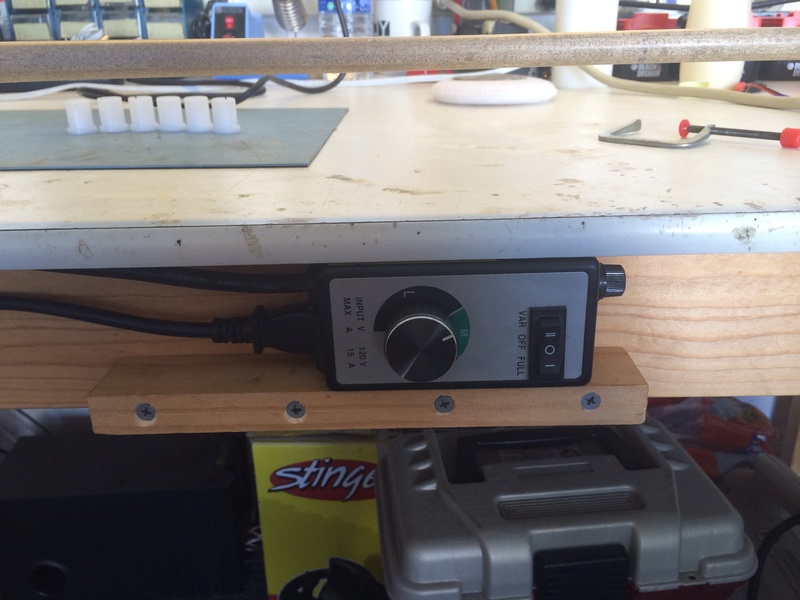 Here's a final shot of the whole thing. It's very steady. For fun I even turned down an old shaft I had about a mill to see if I could. It came out perfect. And now I can finally do my own tips correctly! Good stuff.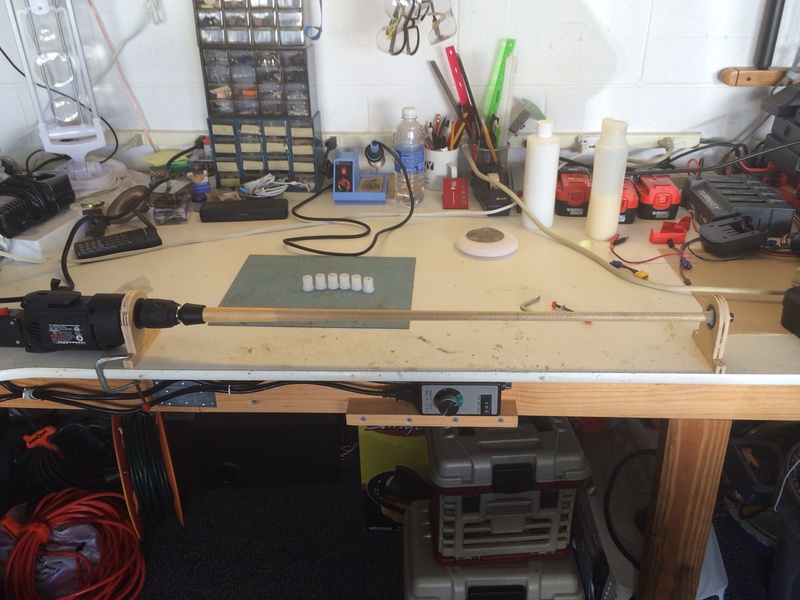 Last edited: