But this is the actual landing zone for E: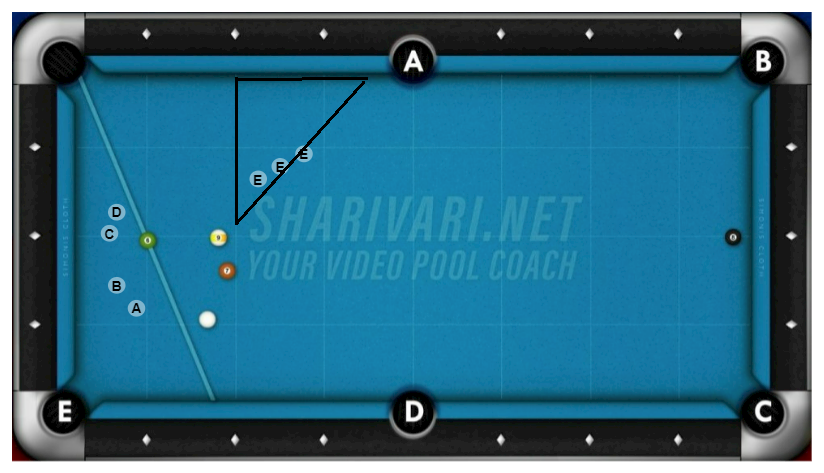 From anywhere within that triangle. You are playing the shot on the 7 in the same fashion. Although being off the rail and not near pocket A makes it easier. You're not scrambling to 'insurance' pockets as some have called it.
You can even go beyond that triangle and draw the CB 8 ball shape.
To each their own. I have noticed the poll results have tightened up. That means either more have determined E as the best option, or maybe some previous voters have seen the light.