Fish of the Day
Silver Member
I've always maintained that there are too many different cut angles* needed in pool for any usable aiming system to possibly "define" all of them so precisely that any shot can be made by following the system's instructions to the letter, without the need to recognize the final aim solution through "practiced estimation" ("feel").
That doesn't mean that aiming systems don't "work" - just that they only define "landmarks" to get you close, and you have to do the final fine tuning by "recognizing it when you see it".
What do you think?
pj
chgo
*Here's a drawing illustrating what I mean by "too many different cut angles" - it shows that, for a spot shot into a 4 1/2" corner pocket (with 2 1/4 inches of "pocket slop"), a minimum of 25 unique cut angle solutions per cut direction (left or right) are needed in order to be able to make the shot from any CB position. With the OB closer to the pocket fewer cut angles are needed, and with it farther away more are needed (up to 50 or more for long shots).
P.S. To avoid conflict, I hope we can keep this theoretical and not try to compare specific systems.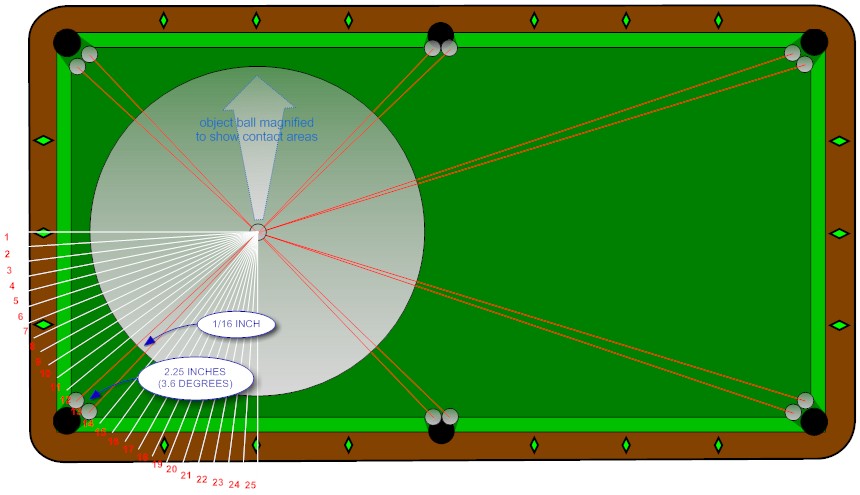 Last edited: