I have decided to sell the TAD cue, i won this cue in the TAD Cup in L.A last weekend, and just have too many cues.
The cue is around 19oz
1 shaft, ( Unplayed )
4 prong with veneers
Hoppe Ring with ( TAD CUP 2012)
joint protectors
Everyone that has PM'd me thanks and basing the value off what people
are saying, the cue is worth $2100-2800 respectively.
So I am going to sell the cue for $2300
Chris
702-291-8885
NO TRADES PLEASE.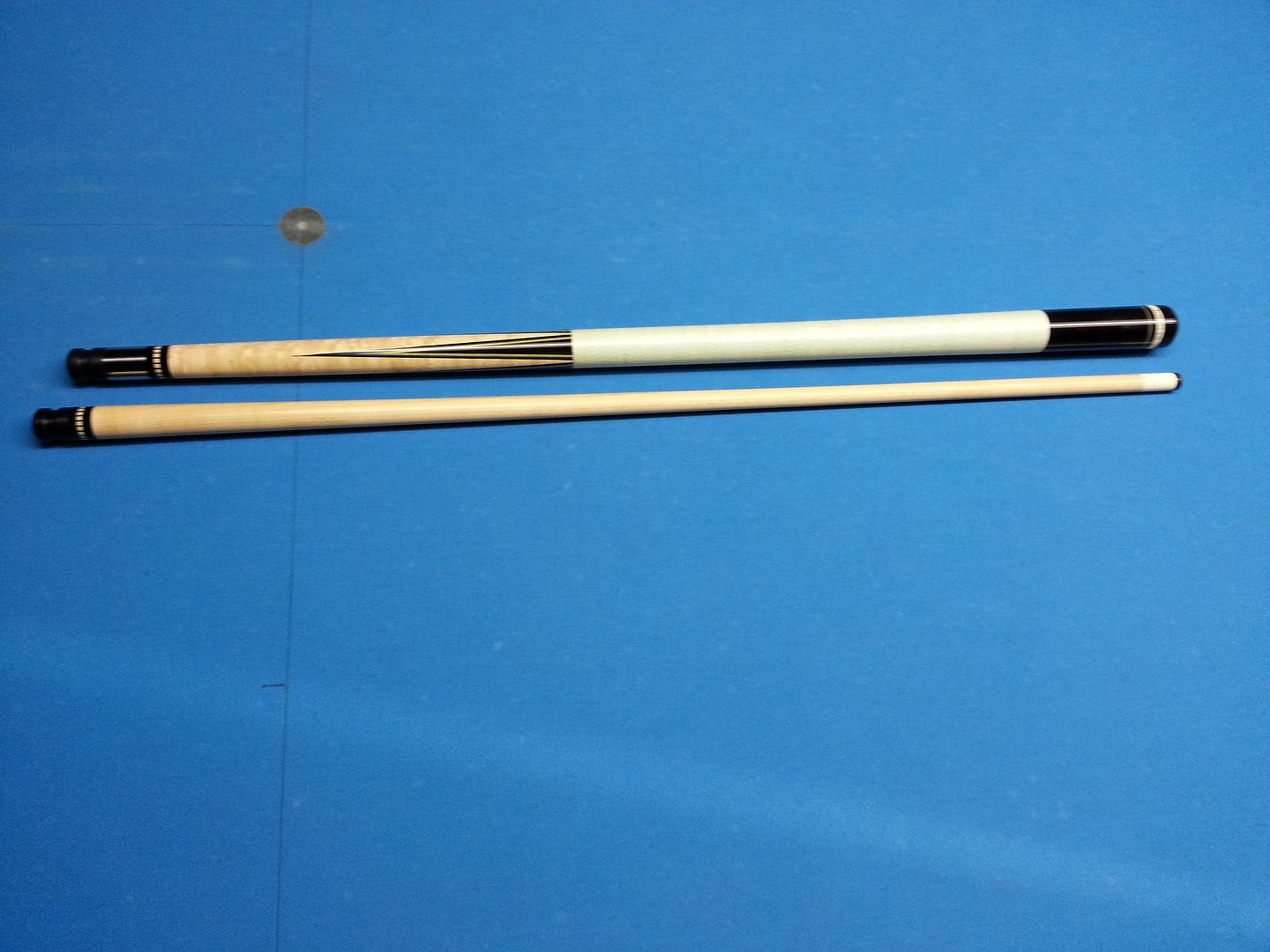 Last edited: