AzB Silver Member
Silver Member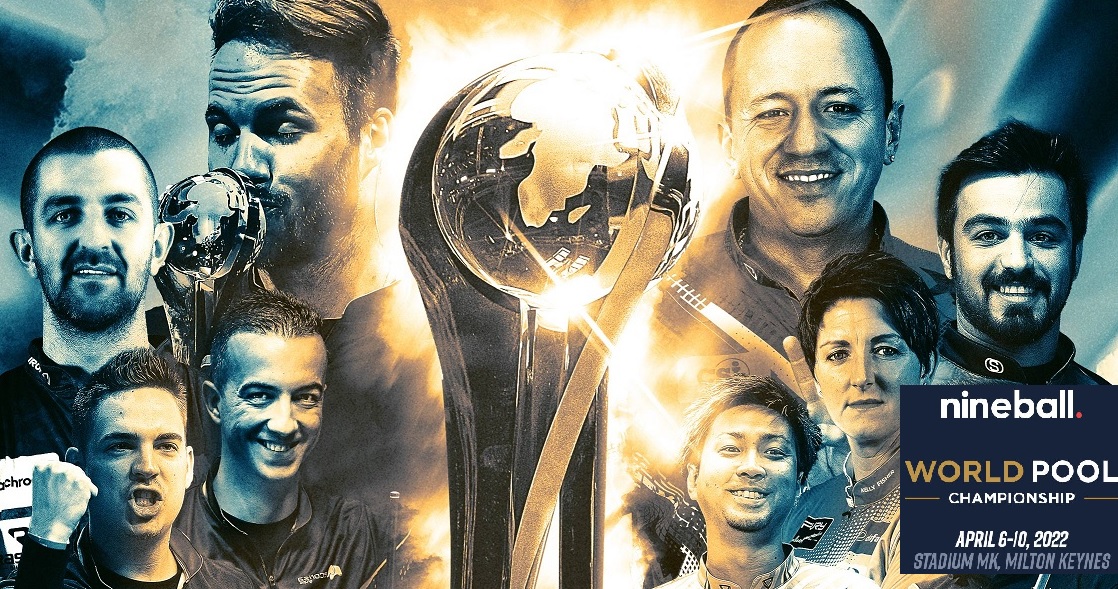 The pool party continues -crossing over to Europe next Wed (6 April) for the big one, The World Pool (nineball) Championship in UK.
Field
21 X Fargo 800
Superb field. Same cast of top players as
World 10 Ball Championship
except this one includes Joshua Filler, Dennis Orcollo and excludes Carlo Biado, Lee Van Corteza
Format
Stage 1 : 128 players Double Elimination (Race to 9)
Stage 2 : 64 Players Single Elimination (Race to 11), Final (Race to 13)
Winner Breaks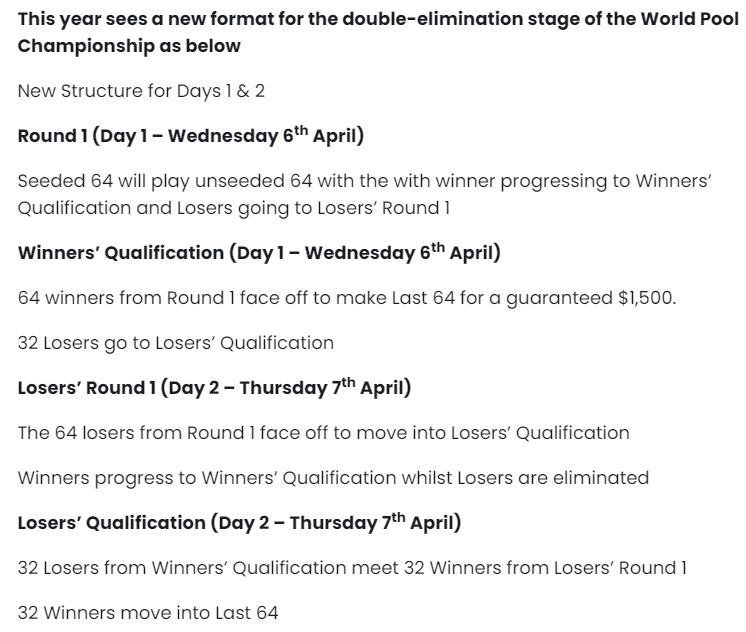 Prizemoney/ Payouts

Bracket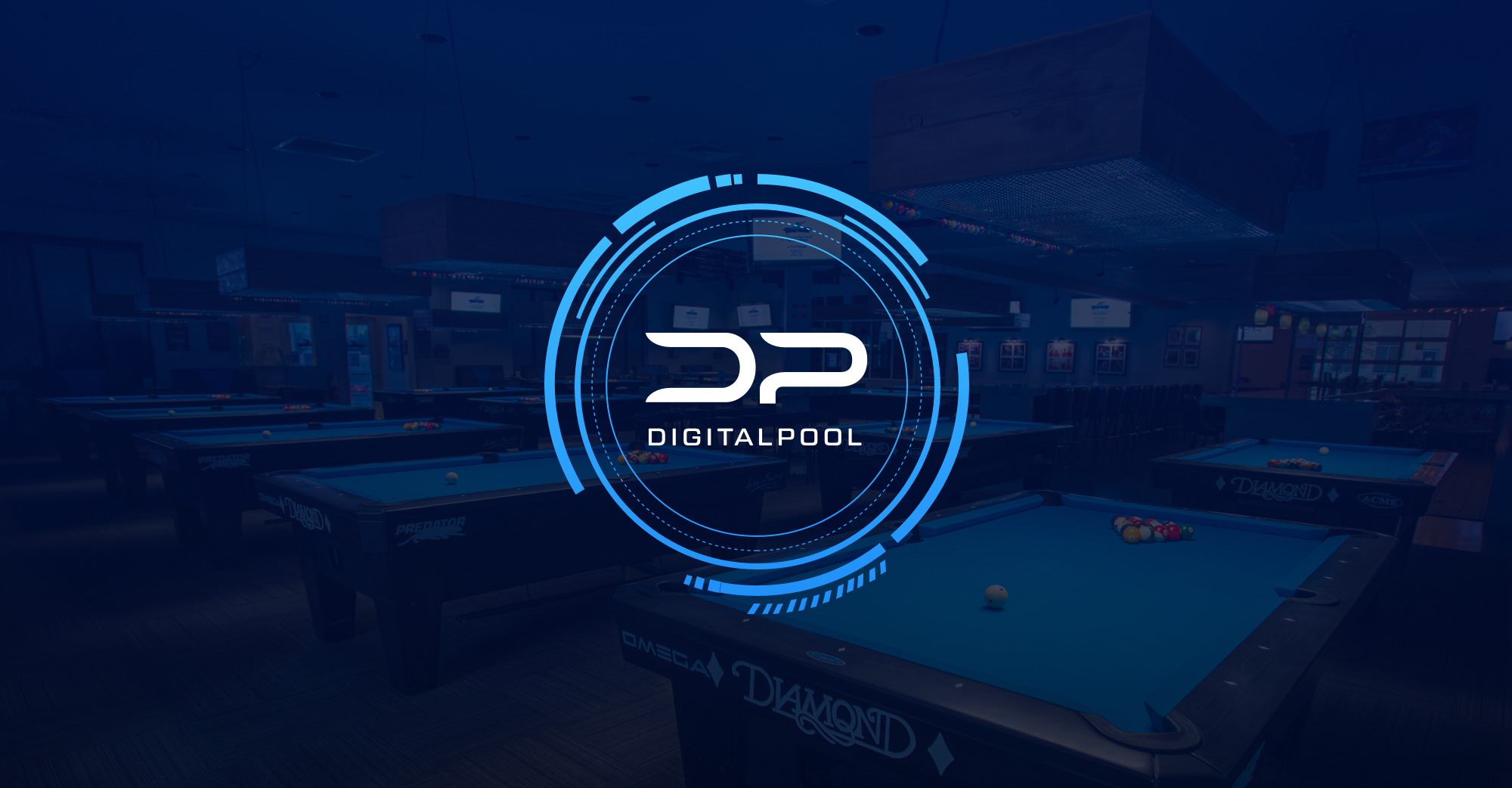 Create and manage your own pool leagues and tournaments and challenge other players from around the pool world.
digitalpool.com
Watch
( 2 Tables- Main Table 1 Paid and Table 2 Free Youtube)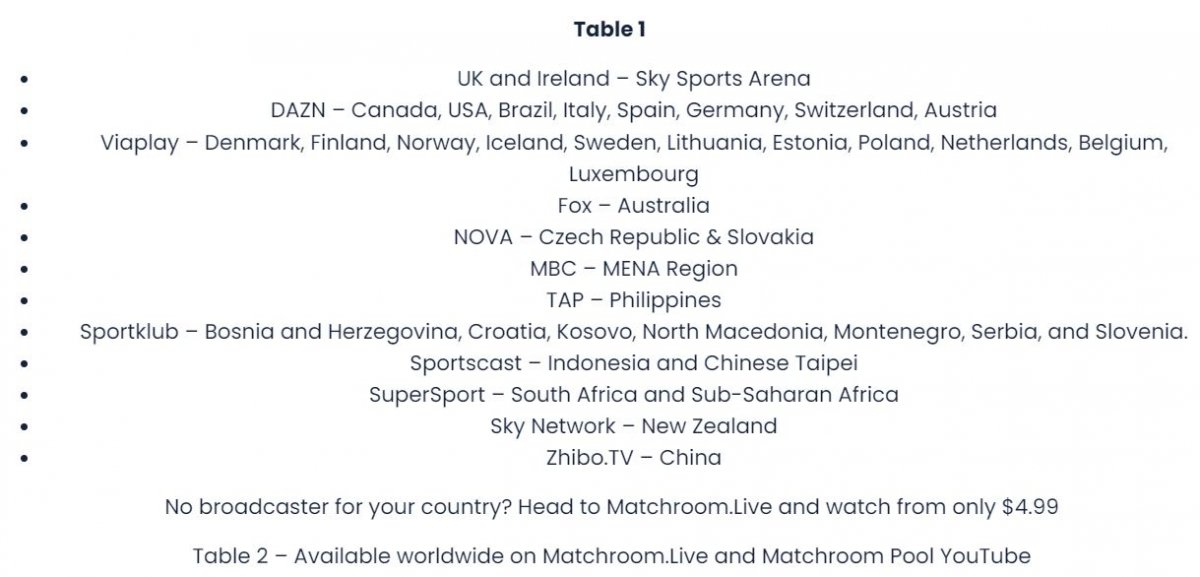 Event Links
https://matchroompool.com/worldpoolchampionship/
https://www.facebook.com/matchroompool/
Last edited: