New condition Balabushka Model GB-GS.
Price Lowered -> $OLD SOLD SOLD OBO FINAL PRICE DROP - HAPPY NEW YEAR!!!

You can see the same cue at PoolDawg hear -> https://www.pooldawg.com/balabushka-gbgs-pool-cue

Joint Protectors and 2 shafts both 13mm with original tips.
This cue features four ebony points with black and maple veneers, three notched diamonds in each point and a Birdseye maple forearm. The handle wrap matches the ebony points and is a traditional, slightly textured, black leather wrap. The butt sleeve is ebony wood with 12 notched Mother-Of-Pearl diamonds with maple dots surrounding the center diamond. The cue also has two silver rings above and below the wrap as well as above the white butt cap.
Specs:
Birdseye Maple Forearm, Natural Stain, (4) Point Splice Ebony, with Traditional Bushka Veneers - Three notched diamond Mother of pearl inlays in each point
Stainless Steel Joint Collar with 5/16-14 Pin
Black textured Leather Wrap
Ebony Butt Sleeve with notched diamond Mother of pearl inlays and dots
Canadian Maple Shaft, 13 mm Pro Taper, Phenolic Collar with Silver Ring, Brass Pilot Wood Wrap,
Juma Ferrule & Pro Layered Tip
Custom Joint Protectors with Logo
George Balabushka Signature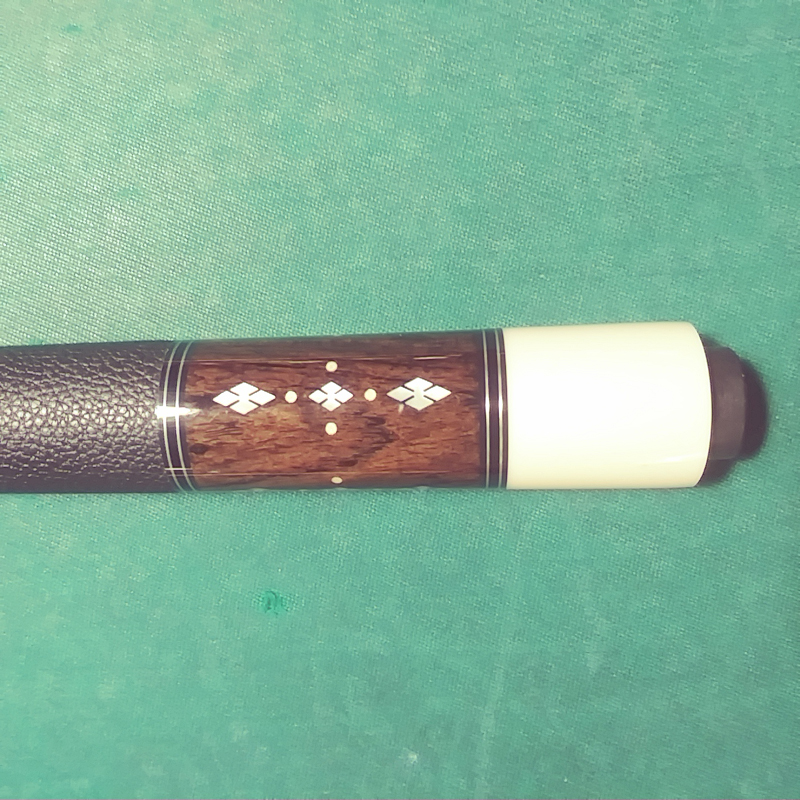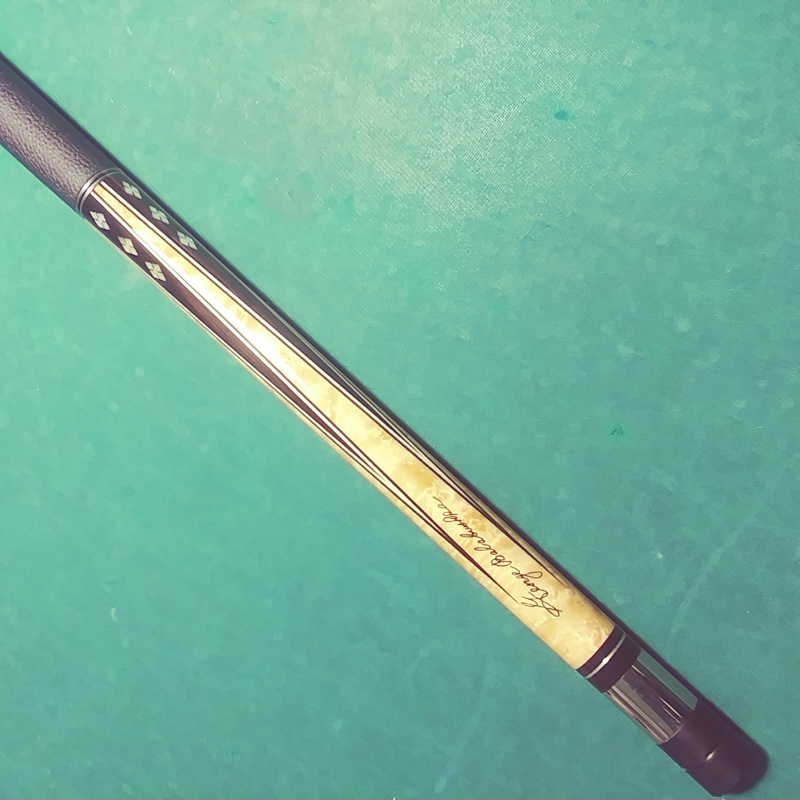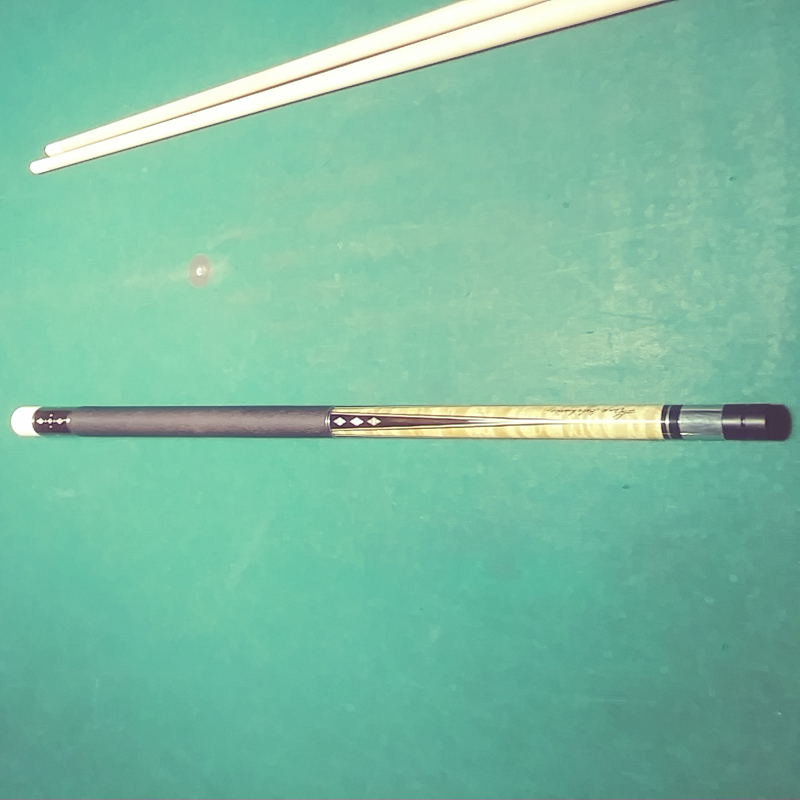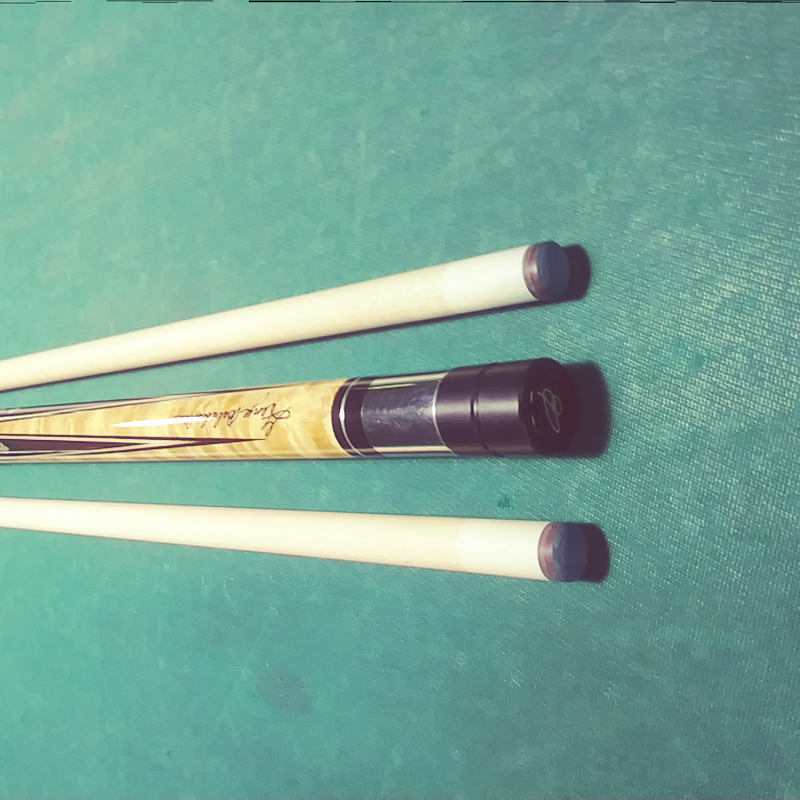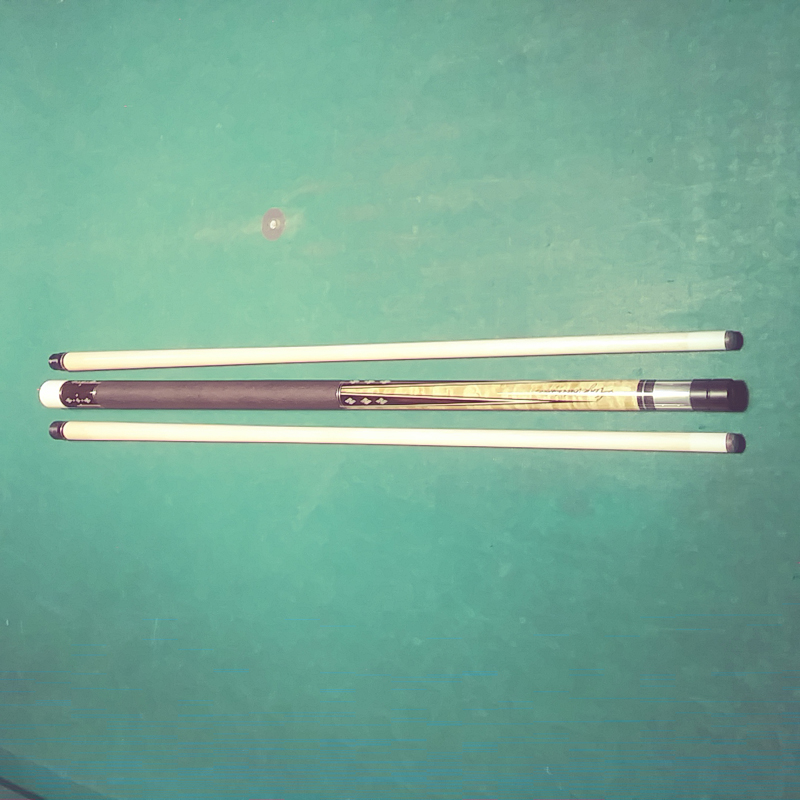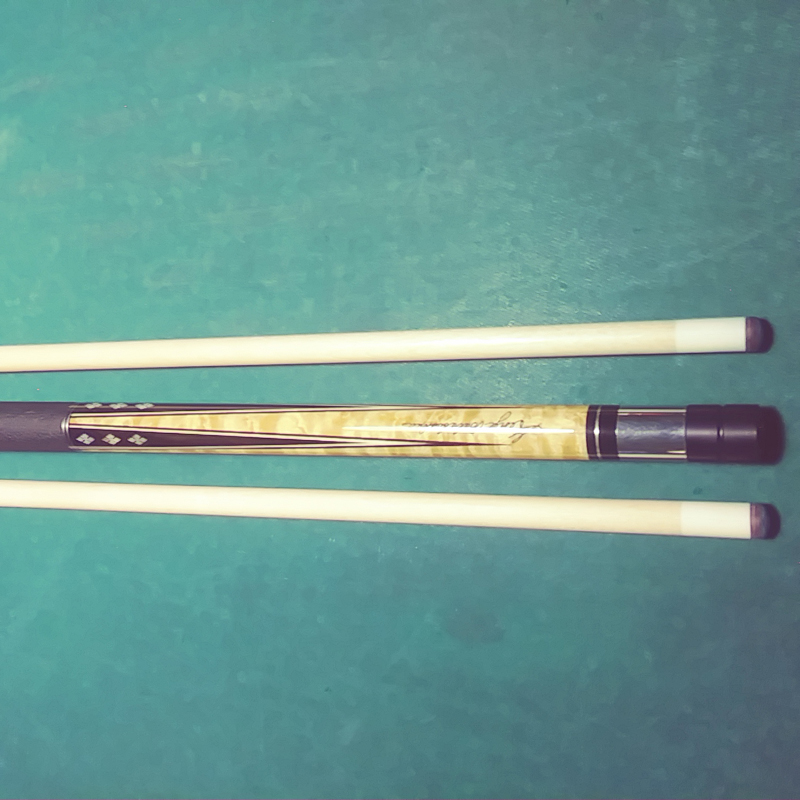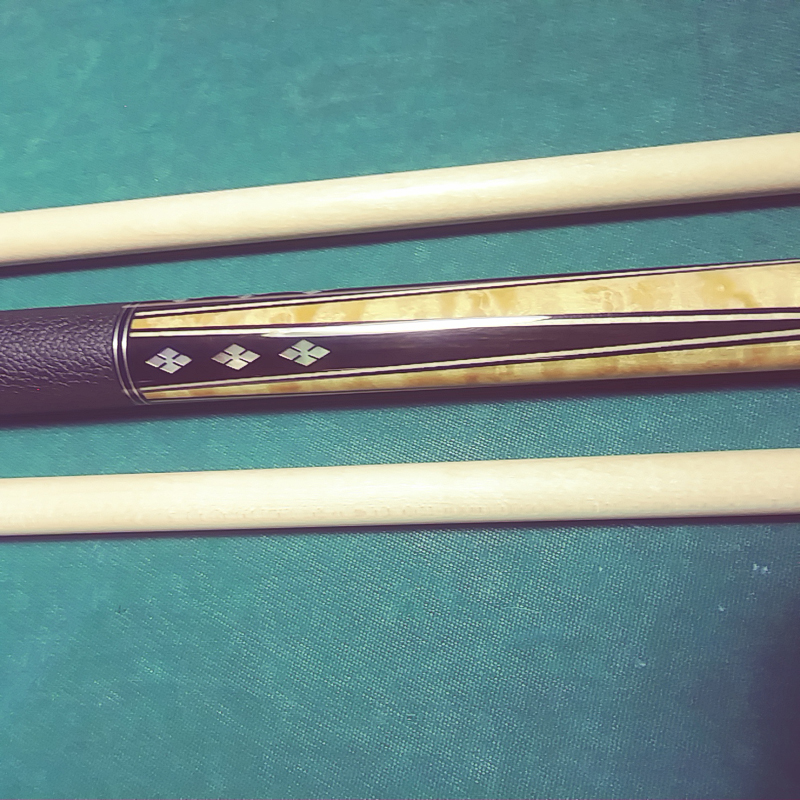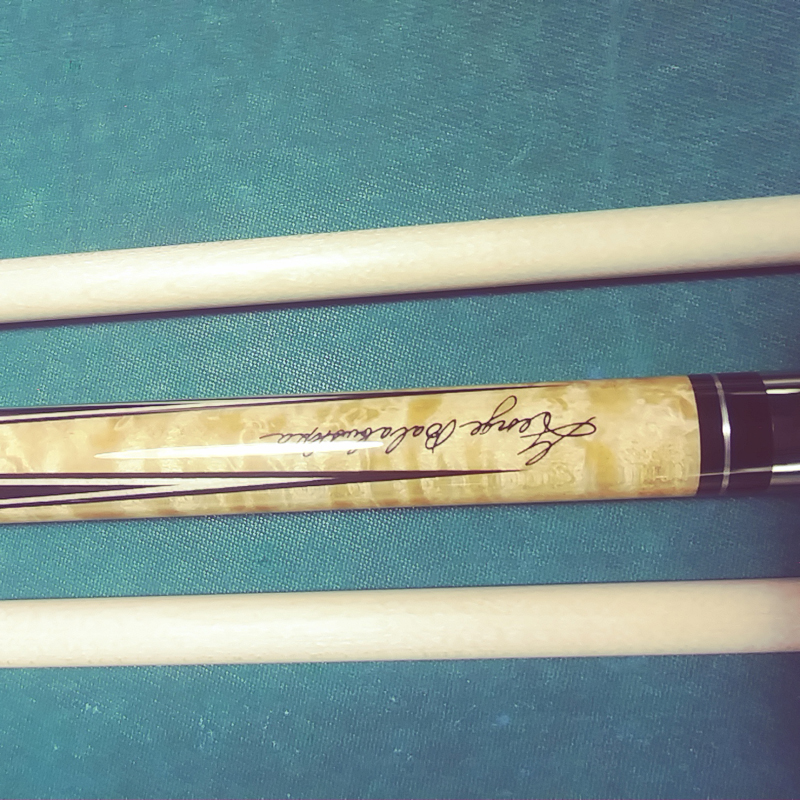 Last edited: