Pool and Snooker Railbird
Silver Member
Well, this has hit me hard. Keith woke me up to let me know the sad news because he knew I really loved Danny and as a good friend. My heart is broken to learn that Danny Basavich has passed. He was 44. I have always loved Danny. He was special, really very special, and loved by all who knew him.
The first time I met Danny was at a pool tournament in New Jersey. We stepped outside in the parking lot for some fresh air and chatted for a spell. I was immediately attracted to his raspy laugh and charisma. He reminded me of a young Michael Gerace (Geese). In fact, Danny actually knew Geese and said other people had told him the same thing.
2004 was Danny's shining year. He came in first place in quite a few pool tournaments and was ranked "Rookie of the Year" by Billiards Digest Power Index. He caught the attention of a steel mogul who sponsored him, and Danny produced some instructional pool DVDs, which were quite popular. But the men's pool organization folded, Danny's steel mogul sponsor pulled up, and then Lion's Gate hit some financial difficulties and put Danny's movie on the shelf.
Over the years, I learned that Danny was giving pool lessons and driving a cab for a while. He was blessed in life with a loving family. They supported his every endeavor, especially in pool. They knew he was special, as did we all. His dad may have been his biggest fan when it came to rooting Danny in for the win.
I am blessed to have known you, Danny. Rest in peace, my dear friend.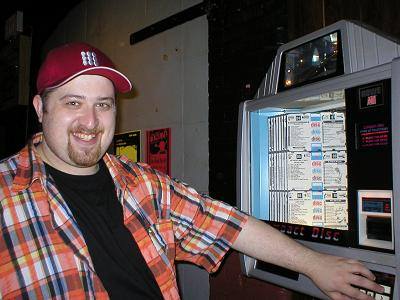 Last edited: