AzB Silver Member
Silver Member
Shane is still in China and has little time to spend online but he wanted me to post this to let everyone know about his exciting news.
Shane is happy to report that he will join the Cuetec team with Allison as he signed a 3-year deal with Cuetec yesterday. This is something he has been considering for over a year now and he had interest from other cue companies as well. But after consideration, testing out several products and getting familiar with the company itself, Shane is very optimistic about the partnership with Cuetec and is very much looking forward to working with them. For anyone that doesn't know, they have a new wood shaft out (R360) that is made of Canadian maple which is what prompted him to start considering their offers.
Shane and Allison will be in Vegas in 2 weeks to represent Cuetec at the BCA Expo. This pic is from the players reception in China this week: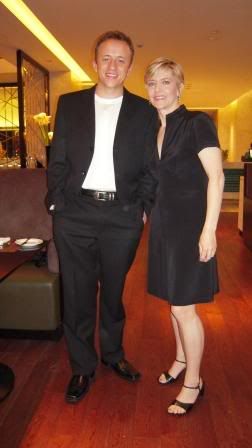 More details will probably be out soon in a press release.