In light of Brent's thread, I got to wondering how many folks know just how many cues never make it reality because of simple imperfections like what he showed. I'm sure every cue maker on earth (that cares) has cues that just didn't work out & became a complete loss. Here are a couple of my recent failures.
This one hurt but the cue is simple enough that I can deal with it, just build another. A mineral spot became exposed in the last few cuts & never got cut away before cue was at size.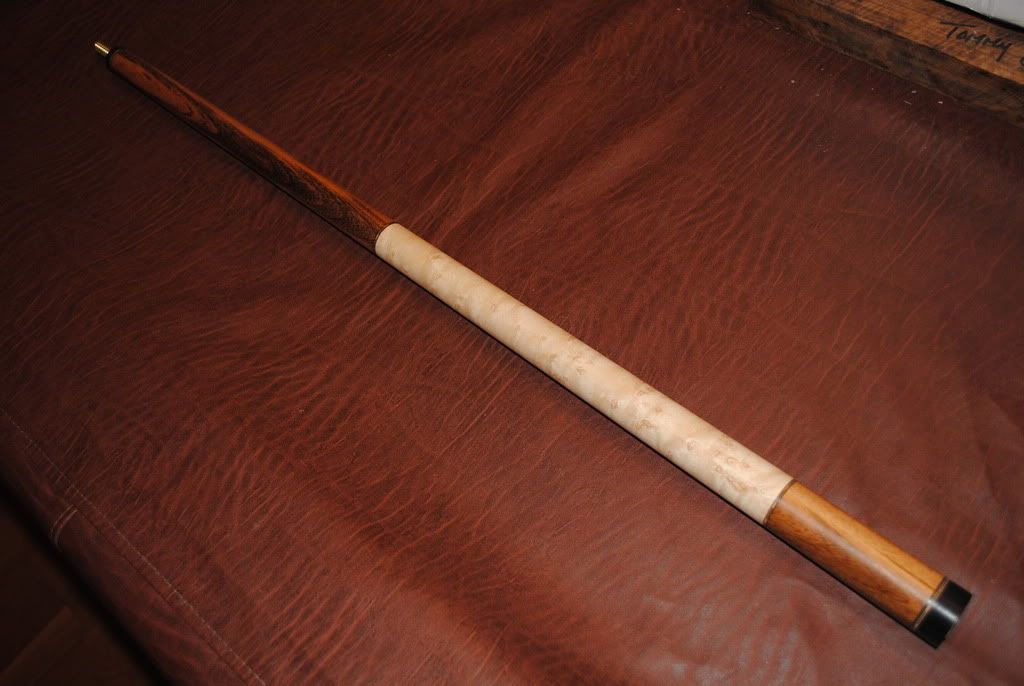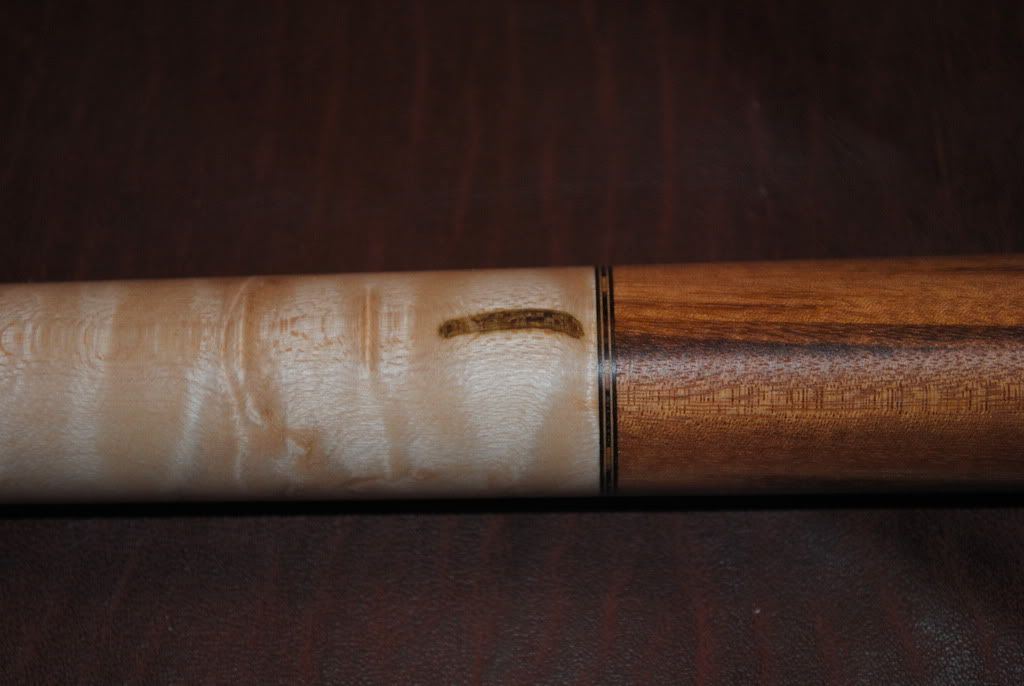 But this one HURT. Not a cue easily just rebuilt. One of the butterfly recuts was ruined because my blade was getting dull on the last cut, burning the maple. It also got lots of tiny white specs showing in the ebony, not nearly as apparent in person but they are bright with camera flash. And last, I forgot to add toner to the joint collar of one of the shafts before finish & it has a faded look compared to the deepened color of the other joint collar & butt joint.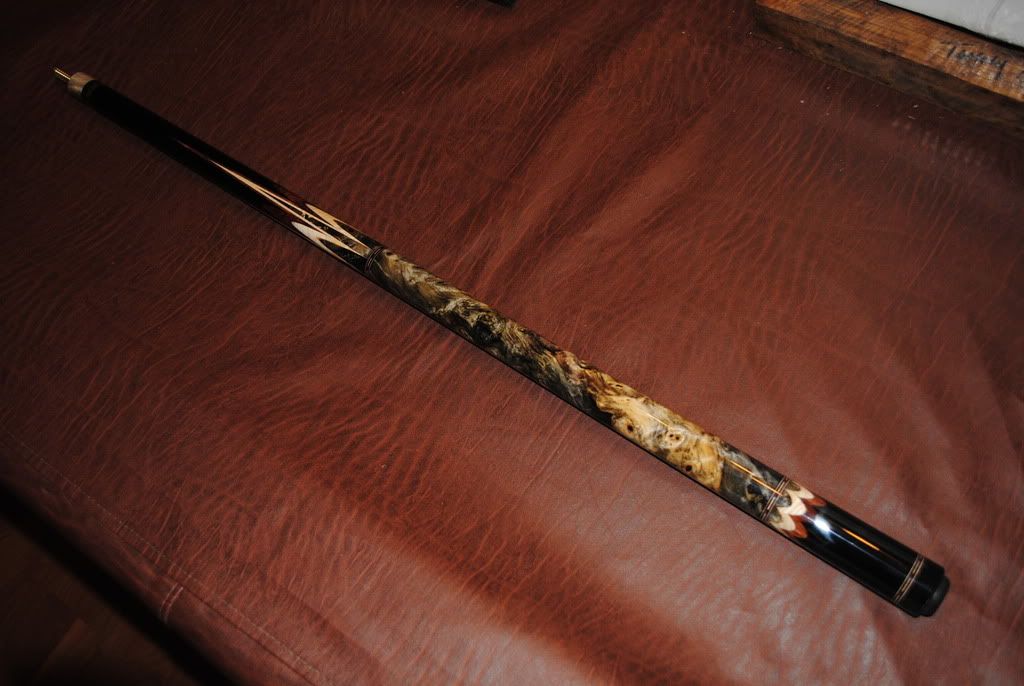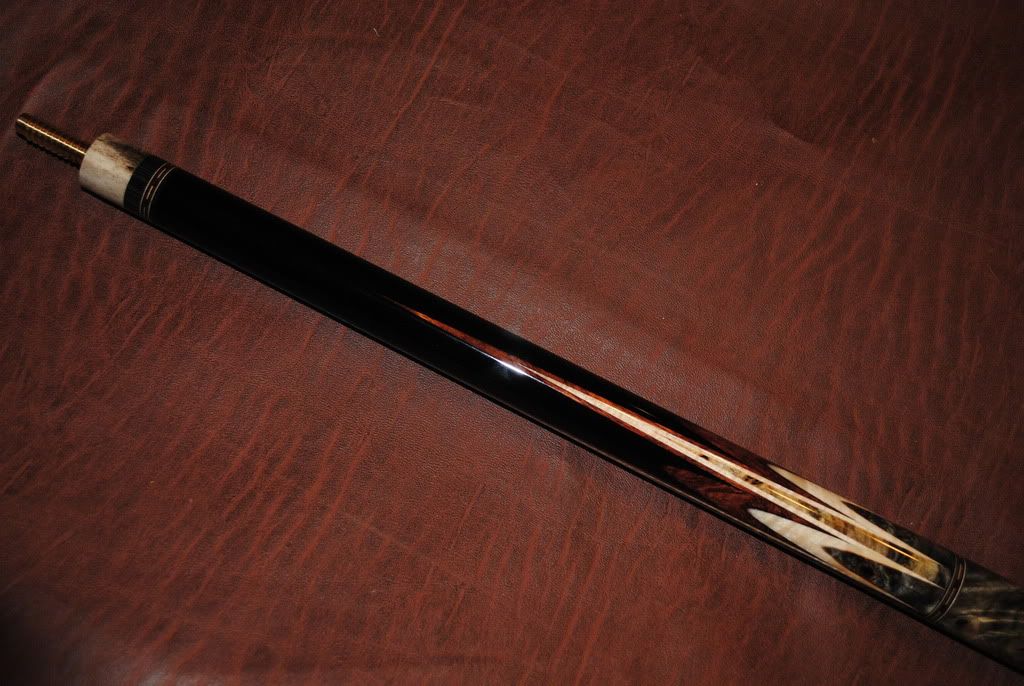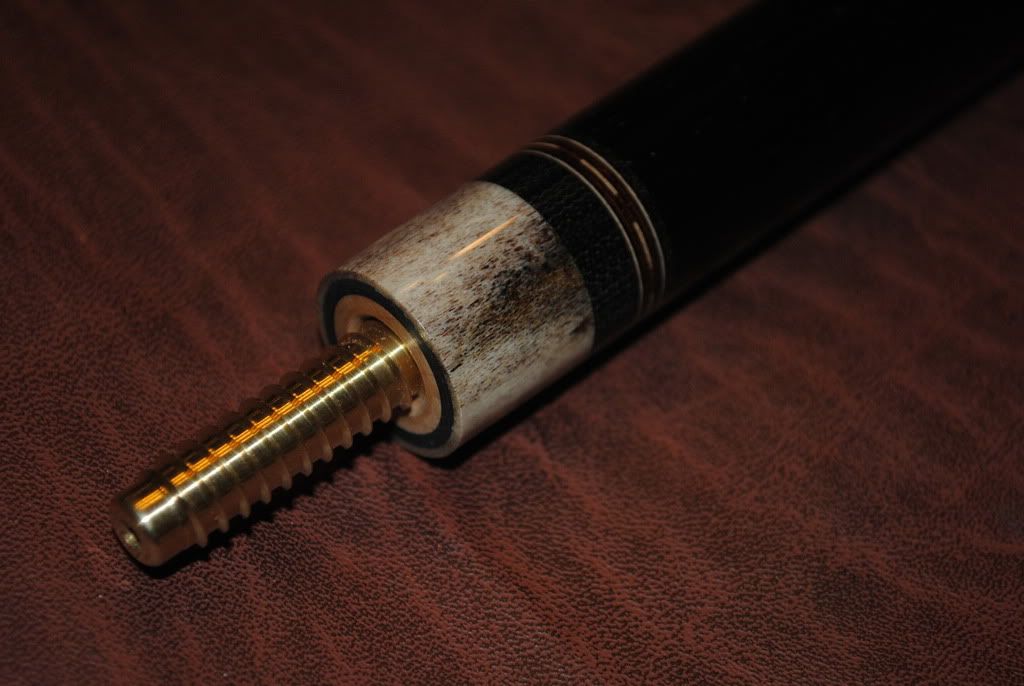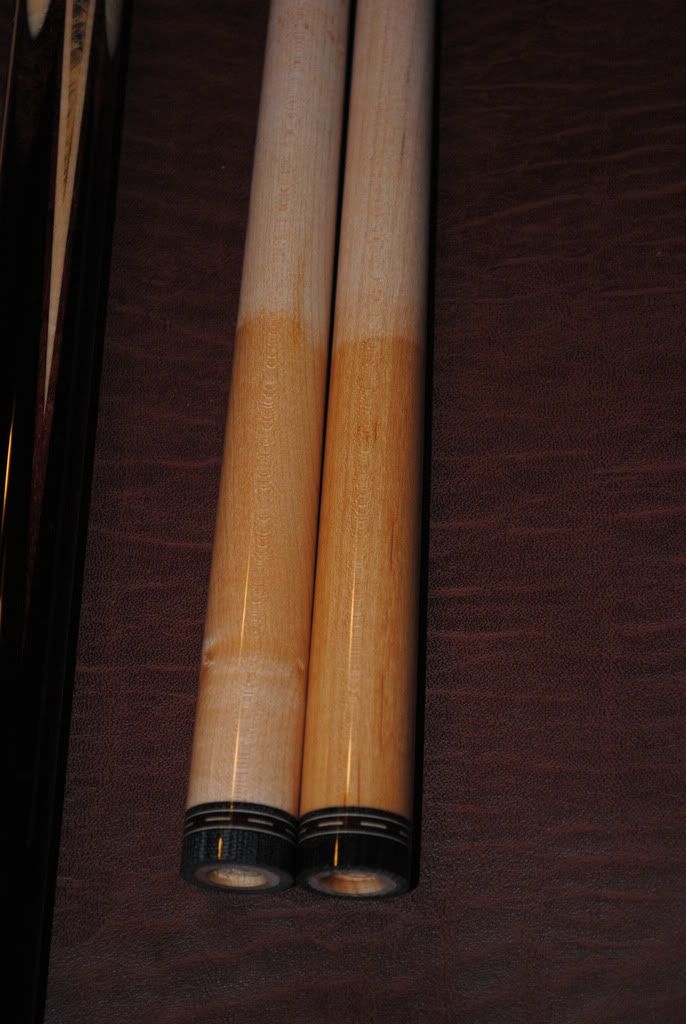 A cue like that really is a kick in the nuts when they don't make it. To avoid a total loss on it, I turned it into an experimental cue, making it 59" instead of my normal 58", and used grainless elforyn for ferrules so I could see what the material was like as ferrules. It's my cue now, as I have to build a new one, better one, for the intended buyer. Things like this cause long delays & it's pretty common in my shop. Either there's a material flaw, a mistake by me, a bit goes dull, etc. Once in Alaska I had a finished cue hanging ready to detail & send out, when an earthquake shook it loose from the hook & it shattered the buttcap & marred the sleeve when it hit & bounced on the hard concrete floor. Shit happens. Thankfully most folks are understanding about delays, though they get frustrated. Just imagine what the cue makers feel like on the other end of that delay.