AzB Silver Member
Silver Member
May 26-30th 2021 Buffalo's Pro Classic-$13,500 Total Added.
Here you go guys the Premier Pro One Pocket Event of the year.

$10,000 Added $2,000 Entry Pro One Pocket. No Fees + 100% payout Huge players auction.
$3,000 Added $100 Entry Open Bar Table 9 Ball. Split Quarters
New this year, $500 Added One Ball One Pocket Mini Tournament.
Check out the killer line up for this year below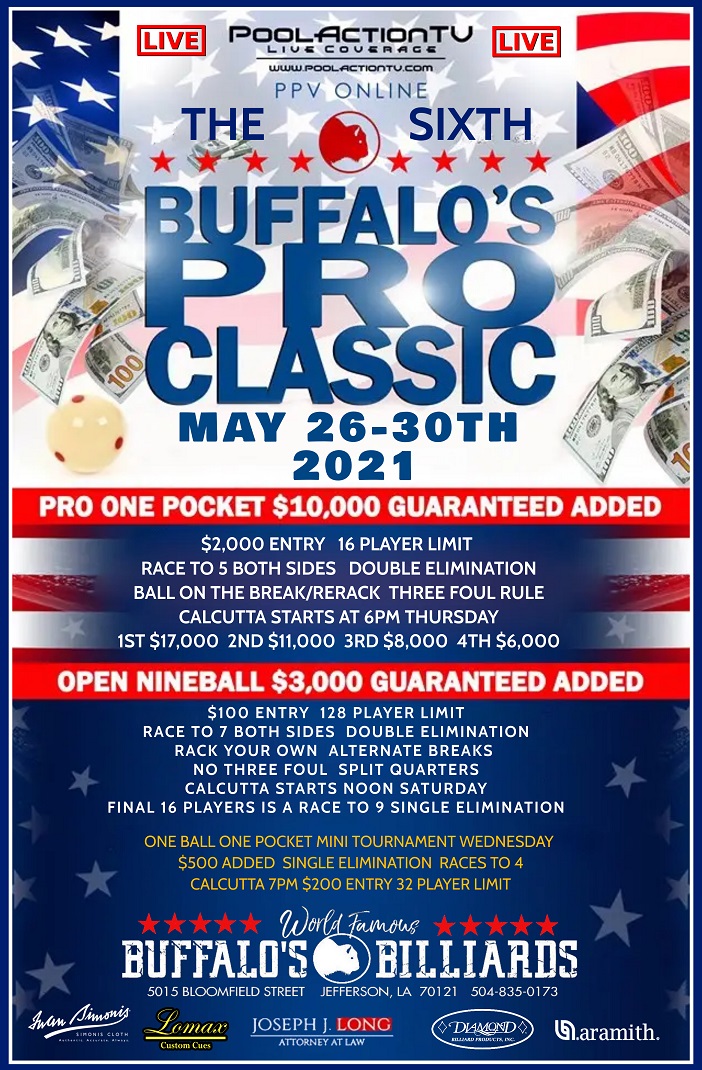 Last edited: