Illuminati Blacksmack
Silver Member
Here is an interesting situation that comes up all of the time. You have a wide open layout with many options.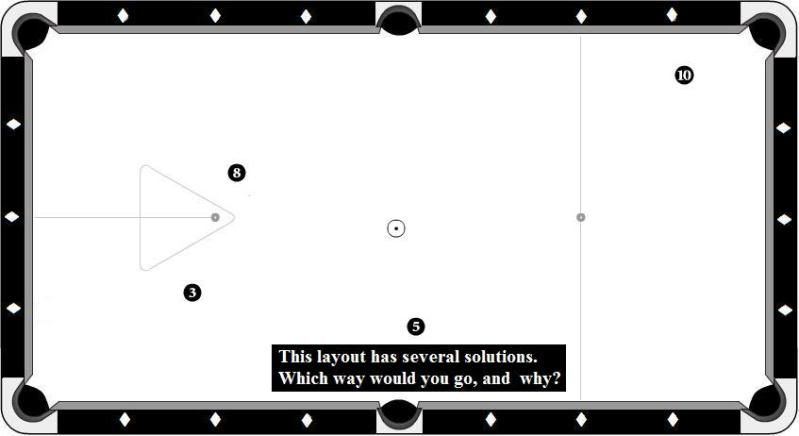 .
.
.
In the first route, we use the pattern 8, 10, 5. With this option, we just have to get straight on the 5 ball, and basically just keep the cue ball in that area, below the parallel line.
.
.
.
In the second option, we use the pattern 3, 5, 10. Although there is more cue ball movement, this is rather simple to accomplish, The key to this is getting the correct angle on the 10 ball to slide the cue ball up to the designated shaded area for the ensuing break shot.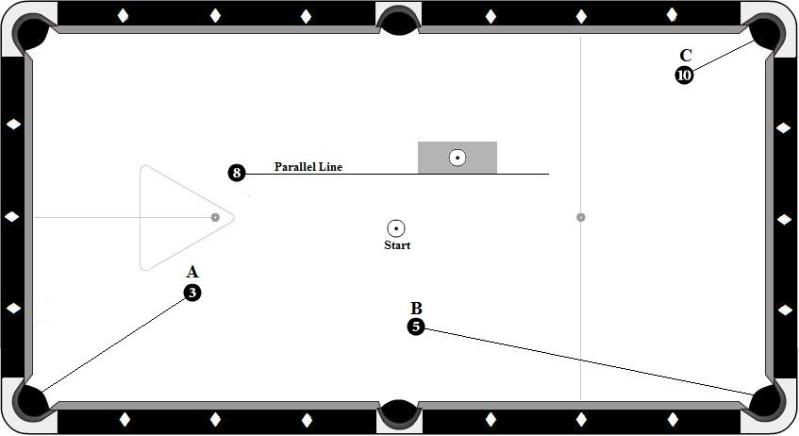 Feel free to give your opinions on either of the two outlined routes, and why you prefer one over the other. There are other routes that I did not outline, and if you prefer one of those, please explain why.


There are no right or wrong answers, I am just curious about why players would prefer one way over the other.