Just got these babies. I always wanted a Beretta over/under and finally got a good opportunity to get one. To fit these into the "cue gallery" I will add that I traded a cue for them :thumbup: The detail in the etching on the Beretta is awesome & very fine. It's an older one from around mid to late 80's. The bottom is a Browning light twelve, not too shabby, either. Momma likes it. Took them for a test run yesterday & killed off 90 clays in about an hour. Can't wait to hunt with this thing!!!!
Sorry if these pics offend anybody who wanted to see cues. I'm pretty excited. I wanted one of these since I was a young kid.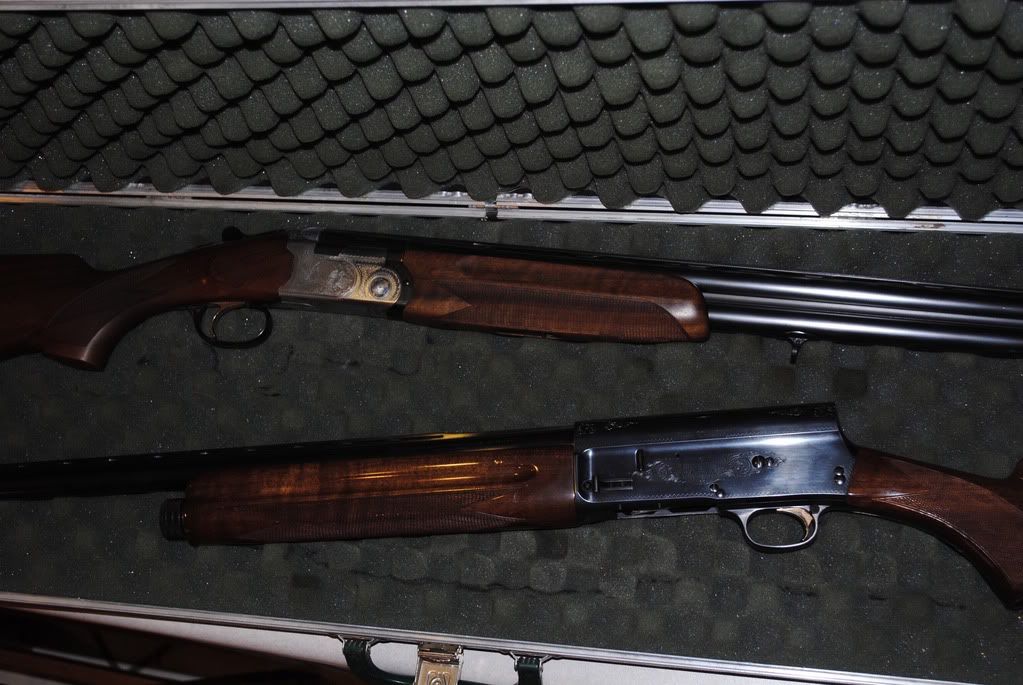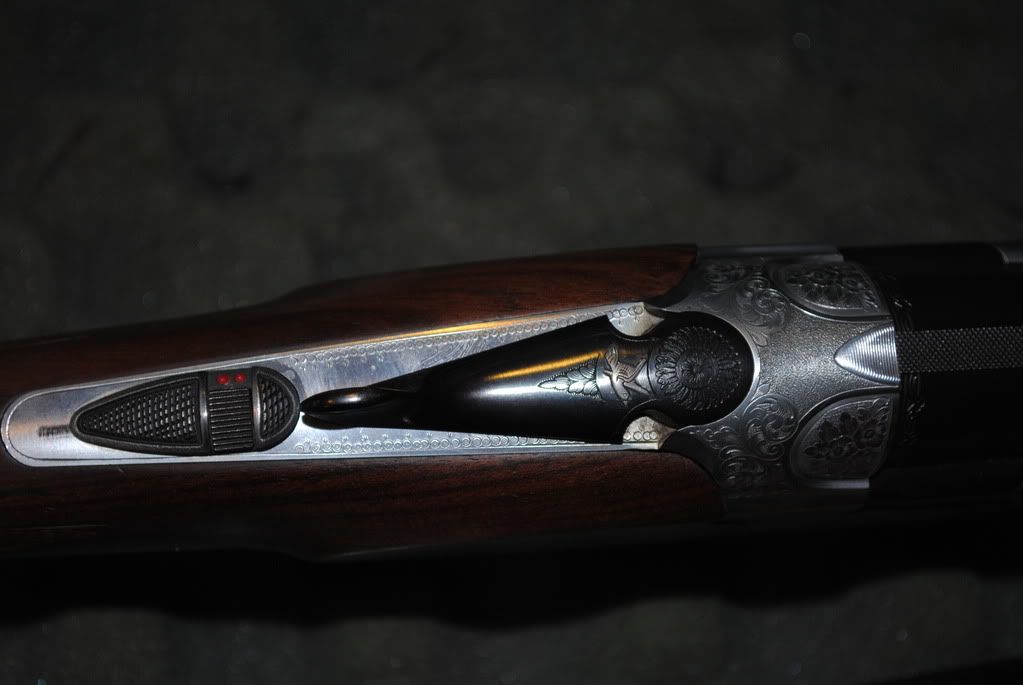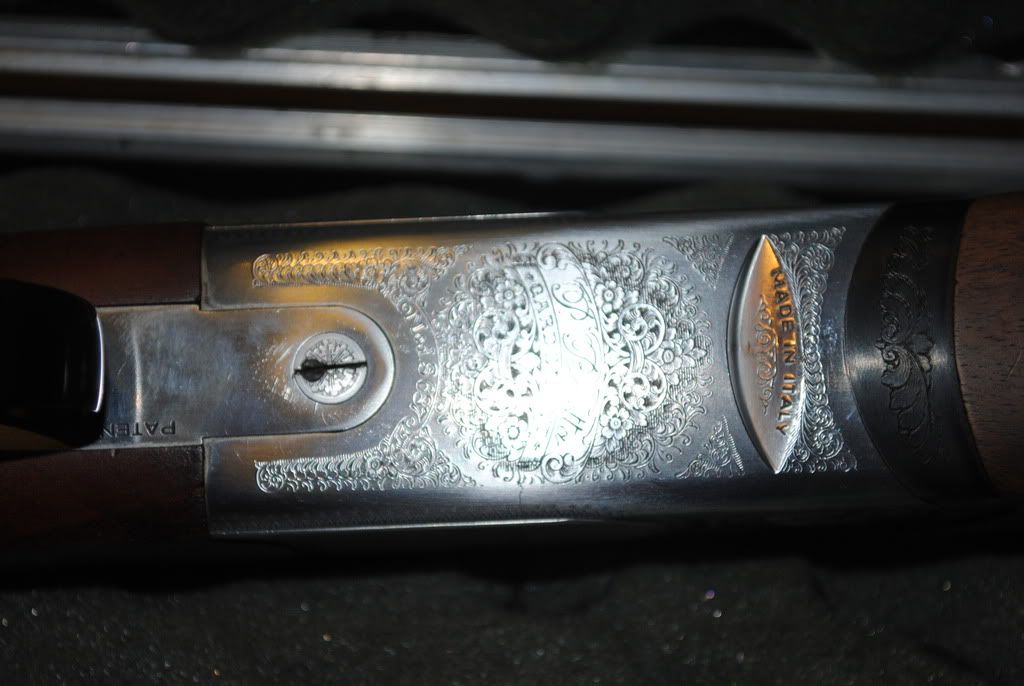 Here's a cue pic to make the post legit:
Bocote & bark inclusion birdseye maple.